Postal voters urged to send back votes promptly due to Royal Mail strikes
Postal voters urged to send back votes promptly due to Royal Mail strikes
28/10/22 - Broxtowe Borough Council residents with postal votes for the Broxtowe Borough Council – Greasley ward by-election on 10 November are being encouraged to return their completed voting pack as soon as possible to avoid it being caught up in planned Royal Mail strikes.
Postal voting packs will be sent out from 31 October. The strikes by Royal Mail workers will take place in different areas of the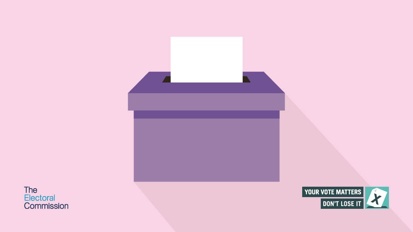 organisation on days between 2 and 10 November.
Ruth Hyde, Deputy Returning Officer, said: "Due to the impending strike action, we strongly encourage people to return their postal votes as soon as possible. Legally, postal votes that arrive back to us after 10pm on polling day unfortunately won't be able to be counted.''
"Anyone unable to return their postal vote before 10 November for whatever reason can also hand in their completed postal vote pack on polling day between 7am and 10pm at our polling stations. They can also drop it in to the Council Offices at Foster Avenue, Beeston, NG9 1AB at any time up until 10pm on polling day."
The polling stations for the Greasley Ward by-election on 10 November are:
• Greasley Parish Hall, Dovecote Road, Newthorpe NG16 3QN
• Smithurst Rd Recreation Ground/Cowper Road, Newthorpe
• Smithurst Road Car Park Temporary Station, Giltbrook
• Newthorpe Baptist Church, Main Street, Newthorpe NG16 2DG
Voters looking for more information should contact Electoral Services at Broxtowe Borough Council on elections@broxtowe.gov.uk or 0115 917 3276.
---
---