Postal voters urged to send back votes promptly due to Royal Mail strikes
Postal voters urged to send back votes promptly due to Royal Mail strikes
13/10/22- Broxtowe Borough Council residents with postal votes for the Nottinghamshire County Council - Eastwood Division by-election on 3rd November are being encouraged to return their completed voting pack as soon as possible to avoid it being caught up in planned Royal Mail strikes.
Postal voting packs will be sent out to existing postal voters from 17th October and to new postal voters from 24th October. The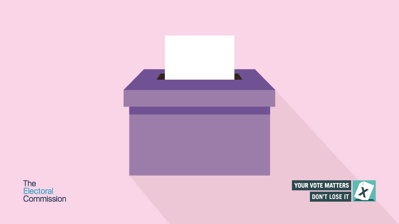 strikes by Royal Mail workers are set for 20th and 25th October.
Ruth Hyde, Deputy Returning Officer, said: "Due to the impending strike action, we strongly encourage people to return their postal votes as soon as possible. Legally, postal votes that arrive back to us after 10pm on polling day unfortunately won't be able to be counted.
"Anyone unable to return their postal vote before 3rd November for whatever reason can also hand in their completed postal vote pack on polling day between 7am and 10pm at our polling stations. They can also drop it in to the Council Offices at Foster Avenue, Beeston, NG9 1AB at any time up until 10pm on polling day."
The polling stations for the Eastwood Division by-election on 3rd November are:
Age Concern, Colin Dyson Centre, 15 Edward Road, NG16 3EU
Cadet Centre, Greenhills Road, NG16 3AQ
Dora Phillips Hall, Wood Street, NG16 3DD
Glebe House, 7 Linwood Crescent, NG16 3HD
St Mary's Church Lounge, Church Street, NG16 3BS
Other key dates for voters to note ahead of the Eastwood Division by-election:
Tuesday 18th October - Deadline for new electoral registration applications
5.00pm Wednesday 19th October - Deadline for new applications to vote by post or to change existing absent vote applications
5.00pm Wednesday 26th October - Deadline for new applications to vote by proxy
Voters looking for more information should contact Electoral Services at Broxtowe Borough Council on elections@broxtowe.gov.uk or 0115 917 3276.
---
---