Tributes paid to to Her Majesty The Queen
Council Leaders issue statement on news of the passing of Queen Elizabeth II.
Broxtowe Borough Council is extremely saddened to hear of the death of our Sovereign, Her Majesty The Queen, Elizabeth II.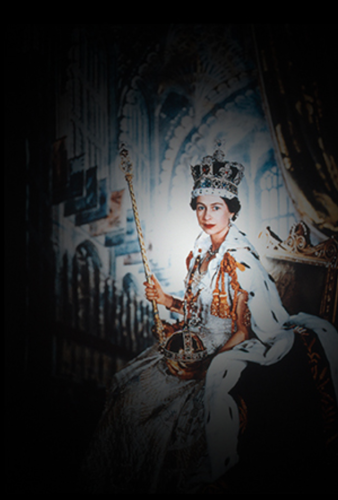 Leader of the Council, Councillor Milan Radulovic MBE, Deputy Leader of the Council, Councillor Steve Carr, and Leader of the Opposition, Councillor Richard Jackson, said:
''Her loss will be felt across our Borough, as it will be felt across our nation and the world. Her sense of duty, commitment and service has known no bounds and her legacy will be felt for generations to come.
As we mourn, we can also reflect on her 70 year reign, where she provided a constant presence of strength and warmth to our great nation.
As the country enters a ten-day period of mourning, our flags will be flying at half-mast.''
Further guidance on how residents can pay their respects will be shared shortly.
Official information can be found on the Official Royal Family website www.royal.uk(Opens in a New Window)
Statement from The King following the death of The Queen
Read the full statement from The King(Opens in a New Window)
Tributes
Flowers are being removed to mark the end of the National Mourning period. This is according to the protocols set out to us by the Palace. To ensure that the flowers are disposed of sustainably, we will be composting them so they can be used to help new wildlife flourish at our parks and open spaces.  
Condolence Books
Condolence books will be available during the period of national mourning.
You can sign the Royal Book of Condolence on the Palace website(Opens in a New Window.
Physical condolence Books will be available for residents wishing to pay their respects in the following locations:
Details of Condolence Books In The Borough
Location
Opening Times

Beeston Council Offices

From 9th September

Monday to Thursday 9.00am - 4.30pm

Friday 9.00am - 4.00pm

Saturday and Sunday 9.00am - 5.00pm

Kimberley Town Council Offices

From 10th September

Saturday and Sundays 10.00am - 12.00pm

Monday to Friday 10.00am - 1.00pm

Eastwood Town Council Offices

Tuesday 13th September - Thursday 15th September 10.00am - 2.00pm

Outside Boyes and Retail Shopping area on Nottingham Road, Eastwood

Saturday 10th - Monday 12th September 10.00am-2.00pm

Greasley Sports and Community Centre

From 9th September at 10.00am

Awsworth Parish Council Office

Monday 12th to Thursday 15th September 11.00am - 2.30pm

Monday 12th September 6.00pm - 7.00pm

Tuesday 13th September 5.00pm - 6.00pm

Trowell Parish Hall

Monday 12th - Friday 16th 10.00am - 1.00pm

Thursday 15th 6.00pm 8.00pm

Carnegie Civic and Community Centre, Warren Avenue, Stapleford

Monday - Thursday 10.00am - 4.00pm

Tuesday and Thursday evening 6.00pm - 8.00pm

Friday 10.00am - 2.30pm

Brinsley Parish Council

Monday 12th - Thursday 15th 9.30am-1.00pm
National Moment of Reflection
A National Moment of Reflection took place at 8pm on Sunday 18 September, the night before the State Funeral, and was marked by a one-minute silence.
Commemoration
 Service
A Commemoration Service marking the death of Her Majesty Queen Elizabeth II was held at St John Baptist Church, Beeston on Sunday 18th September at 5.30pm. You can watch the service on our YouTube Channel(Opens in a New Window)
---
---