Day trips for dementia: one of 30 projects in Broxtowe benefitting from £313,650 funding pot
17/08/2023 - A project to provide day trips for people with dementia and their carers is one of 30 projects in Broxtowe to receive a share of a £313,650 funding pot, as part of the UK Shared Prosperity Fund (UKSPF).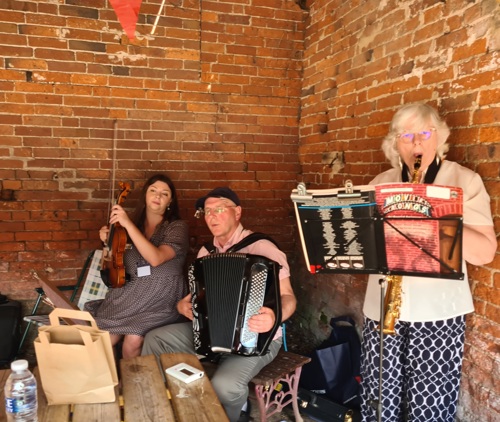 The Studio, Imagine Artsdem Broxtowe Charitable Incorporated Organsation (CIO), which aims to enrich the lives of people with dementia and similar cognitive problems, applied for £5,930 funding through the Good Ideas Fund, which Broxtowe Borough Council established as a way to distribute a substantial portion of the area's UKSPF funding allocation.
As part of the project, up to 120 people with dementia and their carers will benefit from a programme of monthly excursions to experience local arts, cultural and social events and activities.  
Justine Schneider, Trustee, said: "We know that carers and the people they look after benefit from getting out and about but they need support to manage this. The Studio could not have organised these trips without the Good Ideas Fund and the assistance of numerous volunteers. We are also working with partners at Middle Street Resource Centre and Stapleford Helpful Bureau to provide transport."
Leader of Broxtowe Borough Council, Councillor Milan Radulovic MBE said: "The Good Ideas Fund has enabled us to put funds into the hands of the people who know and understand our communities and how to support them best. There have been projects across the breadth of the Borough which will make a real difference to local people. This investment, together with projects like Stapleford Towns Fund and Kimberley Levelling Up Fund are helping us to shape a really exciting future for Broxtowe from the grassroots up."
Other projects which have received funding as part of the Good Ideas Fund include:
Community Garden project in Kimberley.
Beeston Rylands Heritage Group.
Support for Forever Stars activities to support parents who have lost children.
Self-development and neighbourhood restoration sessions run by Chayah Development Hub.
Brinsley Food Bank.
Beeston Film Festival.
Kimberley Valentines Festival.
Support for the development of a community hub at Durban House, Eastwood.
Half-term activities for young people through Nottingham Climate Assembly.
Movement for All dance and exercise sessions for people aged 60+.
Refurbishment and accessibility improvements to Chilwell Memorial Institute.
Refurbishment of Inham Nook Community Centre.
Activities to reduce youth knife crime, violence, anti-social behaviour, poverty, isolation and social injustice from the Pythian Club.
Improvements to facilities at Awsworth Village Cricket Club.
Volunteer it Yourself CIC project.
2-lane fixed net practice facilities at Eastwood Cricket Club.
Weekly holiday football activities at Eastwood Town Football Club run by Nottingham Forest Community Trust for young people receiving free school meals.
Cost of living 'Days of Action' hosted by Citizens Advice Broxtowe
Outdoor furniture to support extension of craft workshops at The Plane Tree Independent CIC.
Furnishing for Beeston Rylands Community Centre.
Other projects which have been supported through the UKSPF in Broxtowe include:
Support for Broxtowe Employment and Skills Partnership.
£50,000 business grants in Eastwood, Beeston and Chilwell.
Business networking events across Beeston, Eastwood, Kimberley, Stapleford.
Community events include Stapleford Food Festival and Beeston Night Light.
Ridewise cycling project in Eastwood.
Domestic abuse training and awareness sessions delivered by Broxtowe Women's Project.
Financial Resilience project delivered by Citizens Advice Broxtowe.
A feasibility study of a heritage building.
Support for a variety of community-led cultural events and activities.
As part of the UK Shared Prosperity Fund, Broxtowe will receive a total of £2,584,477 over a three-year period. Projects for Year 2, totalling £627,300 are currently being finalised. The next round of projects will focus on business and skills and a further round of community funding will be allocated later this year.
For more information visit www.broxtowe.gov.uk/sharedprosperityfund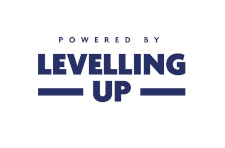 ---
---