Let's Talk Broxtowe at our final events
22/06/23 - We have enjoyed talking Broxtowe with those who have taken part so far at Kimberley, Beeston and Brinsley and it has been a privilege to hear your suggestions.
For those who have yet to share their thoughts with us, there is still time to share your ideas about how we can make a difference to you and how you feel about living in Broxtowe. We want to hear from as many people as possible to take in views from all across the Borough.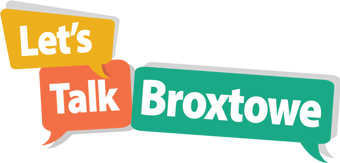 Next week is the last week we will be hosting our drop-in roadshow events. Don't miss  this opportunity to speak with Senior Council Officers and your newly elected Councillors in person.
Our previous events in Kimberley, Beeston and Brinsley have led to meaningful discussion about areas that are important to our communities and we would like this to continue at our events in Chilwell, Eastwood and Stapleford.
Everyone who takes part will be in with a chance to win one of six £50 Love2Shop vouchers.
How to take part
Come along to our roadshows
Our drop-in roadshow events are open to all residents no matter where you live in Broxtowe.
You do not need to live in the area where the roadshow event is taking place. If you live in the Borough and have anything you'd like to talk to the Council about, please come along to any of the remaining roadshows.
There is no need to book, just show up at one of the following dates and times:
Chilwell - Tuesday 27 June, 2pm - 4pm at Chilwell Memorial Institute
Eastwood - Thursday 29 June, 2pm - 4pm at Eastwood Town Council
Stapleford - Friday 30 June, 10am - 12pm at Stapleford Young People's Centre, 8 Church Lane, NG9 8GB
Your voice is incredibly valuable to us. Please don't miss this chance to talk to us face-to-face about what is important to you.
Tell us online
If you can't make it to one of the events, you can also complete our online survey (Opens in a new window). 
Paper copies are also available in the Council Offices reception.
---
---