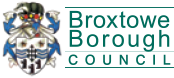 A fundraising campaign is being launched by local skatepark users to help raise money for a brand new skatepark in Stapleford.
A fundraising campaign is being launched by local skatepark users to help raise money for a brand new skatepark in Stapleford.
A fundraising campaign is being launched by local skatepark users to help raise money for a brand new skatepark in Stapleford.
04/10/23 - Broxtowe Borough Council are working with non-profit community organisation Skate Nottingham to support Stapleford skatepark users in their enthusiastic local campaign for a brand new concrete skatepark, following the closure of the previous Hickings Lane skatepark, a well-used wooden facility that had come to the end of its natural life.
A new facility will be built in a nearby location in Stapleford town. Broxtowe Borough Council are now working with local residents, Councillors and skatepark users to confirm the location from a number of potential options. Fundraising for the new public outdoor facility will start with a Crowdfunder UK campaign. This is an online platform that enables people to make donations in return for rewards pledged by a range of supporting businesses, such as skateboards, clothing, and coffees & drinks in local venues.
Stapleford experiences significant pockets of economic and social disadvantage, and a relative lack of high street amenities following many closures during the Covid-19 crisis. Broxtowe Borough Council and Stapleford Town Council are hugely committed to this skatepark project as part of an ambitious programme of regeneration and revitalisation of the town spearheaded by the Stapleford Town Deal. Attracting and retaining young people and improving current residents' physical and mental health will be key benefits of a new skatepark.
After chatting about the campaign with 50-60 local skateboarders, residents & councillors at a community engagement event in August, an online survey showed 93% of 125 respondents would like to see a new skatepark in Stapleford, despite only 44% identifying themselves as "skatepark users", which shows there is great support for the project from the wider local community. The campaign has already had great support from a wide range of councillors as well as the MP, Darren Henry.
"A new skatepark has huge community benefits, and [skateboarding] is very inclusive." - Darren Henry MP
The public body responsible for grassroots sports, Sport England, have already committed to give match funding for up to 40% of the target, meaning as soon as £3,000 (25%)  is raised in donations, Sport England will contribute £4,800 to help push the campaign towards its £12,000 target. However, the campaign will need to then hit that target to retain the Sport England contribution. Achieving this initial goal will then make it possible to apply for bigger grants to make a new skatepark a reality by summer 2024. The funding from this campaign will not only go towards the costs of a world class skatepark in Stapleford, but also help Skate Nottingham & Broxtowe Borough Council apply for grants of up to £100,000 towards the costs of a new bespoke, modern concrete skatepark. 
A new concrete skatepark in Stapleford would appeal to participants in all wheeled action sports, and be a key facility for people of all ages to be physically active in a social environment. User testimony often mentions increased benefits on mental health resulting from having a skatepark with a good community around it.  For example, Councillor Sue Paterson said, "My youngest son found the skatepark was an escape for him, and helped him through some tough times."
Explaining why Broxtowe Borough Council are supporting this campaign so strongly, the Council Leader Councillor Milan Radulovic MBE, said:
"The Council is pleased to be supporting this community-led project to provide a new skatepark for young people in the area. It's really important to us that young people in the Borough have access to good quality facilities such as this one."
Chris Lawton, Community Development Officer at Skateboard GB, the National Governing Body for skateboarding, adds:
"As we saw with Tram Line Spot in central Nottingham, which raised almost £17,000 with 231 donors, crowdfunding is a brilliant way to start the journey towards funding a new skatepark.  It can also make that journey much more rapid than used to be the case, when fundraising for skateparks and other public amenities could take more than 2 years.  From the brilliant support demonstrated so far from skatepark users, residents and local politicians in Stapleford, we're confident that people will engage enthusiastically with this campaign - and complete that first step in making a new skatepark a reality in time for the 2024 summer Olympics in Paris."

FAQs:

- How long will the Crowdfunder campaign last?
The campaign will be live for 6 weeks from the launch day of Saturday 30th September.
- What will the money be spent on?
All funds will be transferred directly from Skate Nottingham CIC to Broxtowe Borough Council after the campaign closes, going into the pot for the new skatepark, and supporting further bids for additional funding.
- How can I support the campaign for a new skatepark?
Simply visit the Crowdfunder page and make a donation! In return, there are loads of rewards to choose from. If you are unable to donate, sharing the campaign with your friends & family will help us get as many eyes on it as possible.  The link to the Crowdfunder UK page is really easy to share on Facebook, Twitter/X and Instagram, and the team will be making a range of assets available on the Stapleford Skatepark social media pages, including a short version of the campaign video, which we'd love everyone to share.
- What are rewards?
Rewards listed on the Crowdfunder campaign page are limited items or services pledged to the campaign by local businesses, that you will get in exchange for a certain donation amount. I.e. a £5 donation gets a coffee at Blend, a £20 donation gets a set of skateboard wheels, and a £65 donation gets a deck from Nottingham skateshop Forty Two.

- How does the Sport England match funding work?
Sport England have committed to donate £1 for every £1 raised, up to a total of £4,800 of our £12,000 target. However, the £12,000 target must be reached, otherwise Sport England's pledge will be withdrawn. If we hit that target, we'll then push towards a stretch target - which will make an even bigger contribution to the total sum needed for the final skatepark.
---