Broxtowe community comes together following Storm Babet
24/10/23 - The local community in Broxtowe is pulling together to provide support to those affected by flooding, following Storm Babet.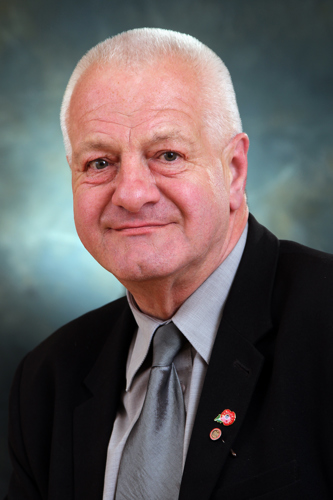 Leader of Broxtowe Borough Council, Councillor Milan Radulovic MBE said:
"It has been a very challenging few days and our thoughts are with those families whose homes have been affected by the flooding.
Council Officers have worked tirelessly alongside Emergency Services and Partner Agencies to respond to the worst flooding we have seen in the Borough for many years and I would like to thank them for their hard work, and their continued efforts as we begin recovery.
It has also been abundantly clear that the community spirit and way we look after each other in Broxtowe has been in full effect over recent days and I am incredibly proud of how local people, volunteers, Officers, Elected Members and partners have worked together to support those who needed it.
In the coming days, the Council will be working to provide continued support for people who are unable to return to their homes, as well as assisting with the clean-up of local areas. Information about who to contact and what to do after a flood can be found at www.broxtowe.gov.uk/flooding. This includes details of Nottinghamshire County Council's Hardship scheme.
We have begun street sweeping affected areas. Please be patient whilst we get to all areas.
If your property has been affected by flooding, which has caused damage to items in your home, our team are undertaking waste collections over the next couple of weeks to clear these items away..
If you would like a collection, please email depot@broxtowe.gov.uk using the subject line: 'Flooding response' and include:
Your full address including postcode
The items that you wish to be collected
If you require assistance getting items out of your house.
Before contacting us, please confirm with your insurance company that they do not need to inspect it and that you have taken any photographs required.
Once we've received your email, your request will be logged and a collection made as soon as possible. Please leave all items outside on the edge of your property by 8.00am.
We intend to undertake collections on the following dates and times, but are unable to confirm individual bookings. Different items will be collected at different times so your waste may not all be collected in one go.
We hope to complete collections as soon as we can, but it may take a couple of weeks to visit all affected areas. We'll share additional collection dates for the following week in due course.
Wednesday 25 October - Eastwood
Coach Drive
Robey Drive
Friar Road
Thursday 26 October - Cossall and Trowell
Awsworth Road, Cossall
Cranbourne Close, Trowell
Rotherby Avenue, Trowell
Dawn View, Trowell
Trowell Park Drive, Trowell
Needwood Avenue, Trowell
Friday 27 October - Stapleford
Wellington Street
Bailey Street
West End Street
Bottom of Lower Park Street
Bottom of Thorpe Close
Horace Avenue
Kelvin Street
Saturday 28 October – Stapleford and Toton
Nottingham Road, Toton
Moorbridge Road, Stapleford
Bessell Lane, Stapleford
If you have been affected by flooding and your street has not been mentioned above please email depot@broxtowe.gov.uk
Please be mindful that many rivers and streams will remain very full and fast-flowing for several days. Keep yourself and pets away from river banks and pathways close to rivers, and never enter the water to rescue anyone, or an animal in difficulty in the water. Call 999 immediately.
We are at the start of the autumn/winter seasons and with weather warnings still in place and more rainfall forecast, I would urge all residents to make sure they are prepared for any future incidents, including signing up to the Environment Agency's Flood Warning service https://www.fws.environment-agency.gov.uk/app/olr/home if you live in a risk area. There is also links and advice at www.broxtowe.gov.uk/flooding."
---
---