Broxtowe Launches Three New Business Grants Thanks to UKSPF
16/10/23 - Thanks to funding through the UK Shared Prosperity Fund, Broxtowe Borough Council have launched three new business grants for Broxtowe businesses.

Local businesses can apply for up to £5,000 of funding to help their business to reduce their carbon emissions, grow their micro business and improve the high street.
The grants will work as follows:
This grant scheme will offer up to £5,000 towards a range of energy-saving measures, including the installation of LED lighting, improved insulation, improved heating or cooling systems, upgrade to modern electronic thermostats, fit additional thermostatic controls, or PVC strip curtains to reduce draughts – as identified by an initial energy audit.
UKSPF Micro Business Grant
This grant funding round will help local micro businesses address their support needs and help them to take their micro business to the next level, offering up to £5,000.This grant is flexible and could be used to: help to upskill staff or take on and support an apprentice, develop and implement a marketing campaign to grow the business or increase sales, upgrade essential equipment that will help the business to grow, launch a new product or service, launch a product or service into a new market, adopt a new-to-the-firm technology or process, or develop export capability.
UKSPF High Street Business Grant
This grant funding will help small businesses on the high streets in Beeston, Chilwell and Eastwood. Grants of up to £5,000 can help towards the cost of shop and business frontage improvements including signage, street scene or conservation area related initiatives. Environmental energy saving measures, disability access improvements or digital, productivity and ecommerce investments that improve productivity or create jobs.
Portfolio Holder for Economic Development and Asset Management, Councillor Milan Radulovic MBE said, 'It's great to be able to offer three more grants to our Broxtowe businesses through the UKSPF funding. Here at Broxtowe we have high ambitions to be carbon neutral by 2027, and so we want to be able to help support local businesses to tackle climate change too. We're also pleased to be able to offer a grant to Beeston, Chilwell and Eastwood to improve shop fronts as we continue to work on improving our town centres.'
All three grant schemes are open from Monday 16 October until all of the money is allocated or closed on 15 December 2023.
Businesses are advised to read the guidance for the grant scheme that they are intending to apply for, before downloading and completing the application form which can be found at www.broxtowe.gov.uk/sharedprosperityfund.
We also plan to run local workshops. Find out dates by signing up to the Broxtowe Business Newsletter to hear more www.broxtowe.gov.uk/emailme.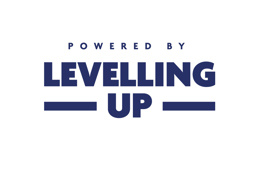 ---
---