A taste of Victorian decadence: Gin Tasting at the D.H. Lawrence Birthplace Museum
A taste of Victorian decadence: Gin Tasting at the D.H. Lawrence Birthplace Museum
21/09/23 - A unique gin tasting experience will be on offer at the D.H. Lawrence Museum this autumn as its popular Gin and Gaslight events return.
The event on Friday 13 October has SOLD OUT. The next available event is on Friday 10 November.
Guests will be given a taste of Victorian decadence, with a chance to learn about and sample five gins, whilst experiencing this award-winning museum at night.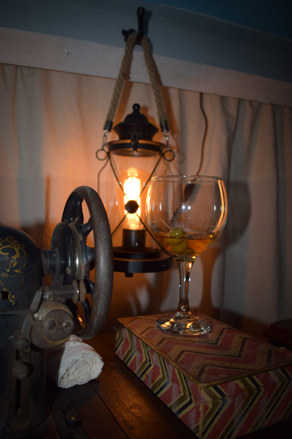 On arrival guests will be greeted by their Victorian hosts with an aperitif, before taking in the magic of the museum and its historic rooms and exhibitions by gas light. The gin tasting will then begin, learning all about their history and flavour profiles.
This is a popular, intimate event so spaces are limited. Tickets are £15 plus a small booking fee and can be booked online at https://ginandgaslight.eventbrite.com (Opens in a new window).
The D.H. Lawrence Birthplace Museum is where this literary legend was born on 11 September 1885. Only 30 minutes from Nottingham city centre, the Museum is a must see for fans of literature, and for those wanting to delve deeper into Nottingham's literary heritage.
Step back in time to experience the traditional Victorian wash house, see the parlour; a room only for special guests, feel the warmth of the fire in the kitchen and have a wander around the parental and other bedrooms. The museum's permanent exhibition features items from Lawrence's family and even paintings created by the author himself.
Find out more at www.broxtowe.gov.uk/dhlawrencemuseum (Opens in a new window).
---
---