Broxtowe Apprenticeship Programme Shortlisted For Local and National Awards
20/09/23 - Broxtowe Borough Council has been shortlisted for three awards for apprenticeship programme, which offers high quality apprenticeships to support people of all ages to develop their careers.
The Council has been shortlisted as a finalist for the Derbyshire and Nottinghamshire Apprenticeship Awards in the Diversity and Inclusion and Larger Employer categories. It has also been shortlisted in the National Apprenticeship Awards in the Large Employer Category.
The Council currently employs ten apprentices across a wide range of areas including Property Management to Business Administration and Heavy Vehicle Service and Maintenance.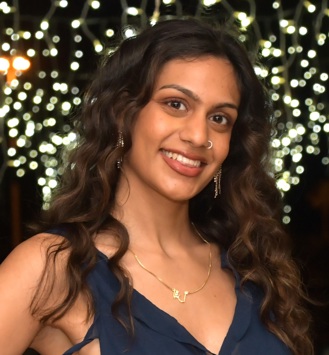 Deputy Leader of the Council and Portfolio Holder for Resources and Personnel Policy, Councillor Greg Marshall said: "We are immensely proud of our apprenticeship programme. Not only does it provide excellent learning and development opportunities, it also offers an alternative route than higher education which may be more suitable for different learning styles or personal circumstances."
Both our existing apprentices, and those who have gone on to other roles at the Council including those in Senior Management, work hard to make an important contribution to the public services that the Council provides and it is a real honour to see them blossom through their training."
Iqra Jaffary joined the Council as a Paralegal Apprentice and having completed this Level 3 apprenticeship, is now working towards her Level 7 Solicitor Apprenticeship. Iqra also represents the Council as part of the East Midlands Apprenticeship Ambassador Network where she visits schools and other groups to promote the benefits of apprenticeships.
She said: "As part of my apprenticeship, I had the opportunity to obtain a wealth of knowledge, skills and experience from my team, as well as the wider Council. My apprenticeship has given me the opportunity to gain the confidence to pursue my passion and to learn from my incredible colleagues who challenge me and help me reach my potential.
This apprenticeship has allowed me to have an all-round experience of the legal sector as well as local government which is not an opportunity I would've had through the traditional university route, hence an apprenticeship was definitely the right fit for me and my personal learning style.
The most prominent knowledge I've gained throughout my journey is that no career or legal profession is linear; there are many different avenues in reaching the same goal and learning from each other is one of the best ways to progress in whichever role you want to achieve. Hence, I would always promote apprenticeships to obtain the skills, experience and knowledge to grow yourself and to progress in your career."
All vacancies at the Council are published on its website at www.broxtowe.gov.uk/jobs or you can sign up to receive weekly job updates via the email me service at www.broxtowe.gov.uk/emailme
The National Apprenticeship Awards, now in their 20th year, recognise and reward the achievements of exceptional apprentices, apprenticeship champions and apprenticeship employers.
---