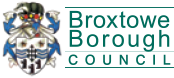 People invited to have their say on future strategic distribution and logistics developments within the Greater Nottingham Area
People invited to have their say on future strategic distribution and logistics developments within the Greater Nottingham Area
People invited to have their say on future strategic distribution and logistics developments within the Greater Nottingham Area
26/09/23 - Residents, organisations and businesses are being asked to have their say on strategic (large scale) distribution and logistics developments proposed within the draft Greater Nottingham Strategic Plan.
Councils are required to set out strategic policies to address local priorities for development. Broxtowe, Gedling and Rushcliffe Borough Councils along with Nottingham City Council are developing a joint Strategic Plan, which sets out the policies which will help guide future development across their combined areas, including distribution and logistics.
Following consultation on the 'preferred approach' to housing and employment in January this year, the Councils have produced a second 'preferred approach' document which will form the basis of the Strategic Plan's provision of strategic distribution and logistics developments. This includes the proposed allocation of two sites:
Former Bennerley Coal Disposal Point, Broxtowe
Part of the Ratcliffe on Soar Power Station, Rushcliffe
It will be published on Tuesday 26 September for a six week consultation, to seek views on the preferred approach and the strategic sites that are identified.
Being able to plan for future development needs, including the distribution sector, is important to the prosperity of local communities as they provide jobs and support other businesses in the supply chain. Critically, the logistics sector is growing and the Strategic Plan must ensure these economic benefits are delivered in a sustainable way by reducing their impacts on the local and wider environment.
Once approved, the Strategic Plan will form a key part of shaping future development and will be used to determine planning applications.
Once the consultation has closed, comments will be considered and a summary of responses made available along with the Councils' response.  A draft Strategic Plan will be published next year when there will be a further opportunity to comment.
Full details can be found at www.gnplan.org.uk (Opens in a new window).

---