Ali Baba and the Forty Thieves Pantomime
Ali Baba and the Forty Thieves Pantomime
17th Nottingham BB and 30th Nottingham GB proudly present their 70th Annual Pantomime. It is being performed by young people from the two organisations. So if you fancy a bit of fun and a good laugh then this is the show for you.
Date
24/01/2020
Time
6:30 PM - 9:00 PM
This event will also happen on the following dates:
Friday 24 Jan 2020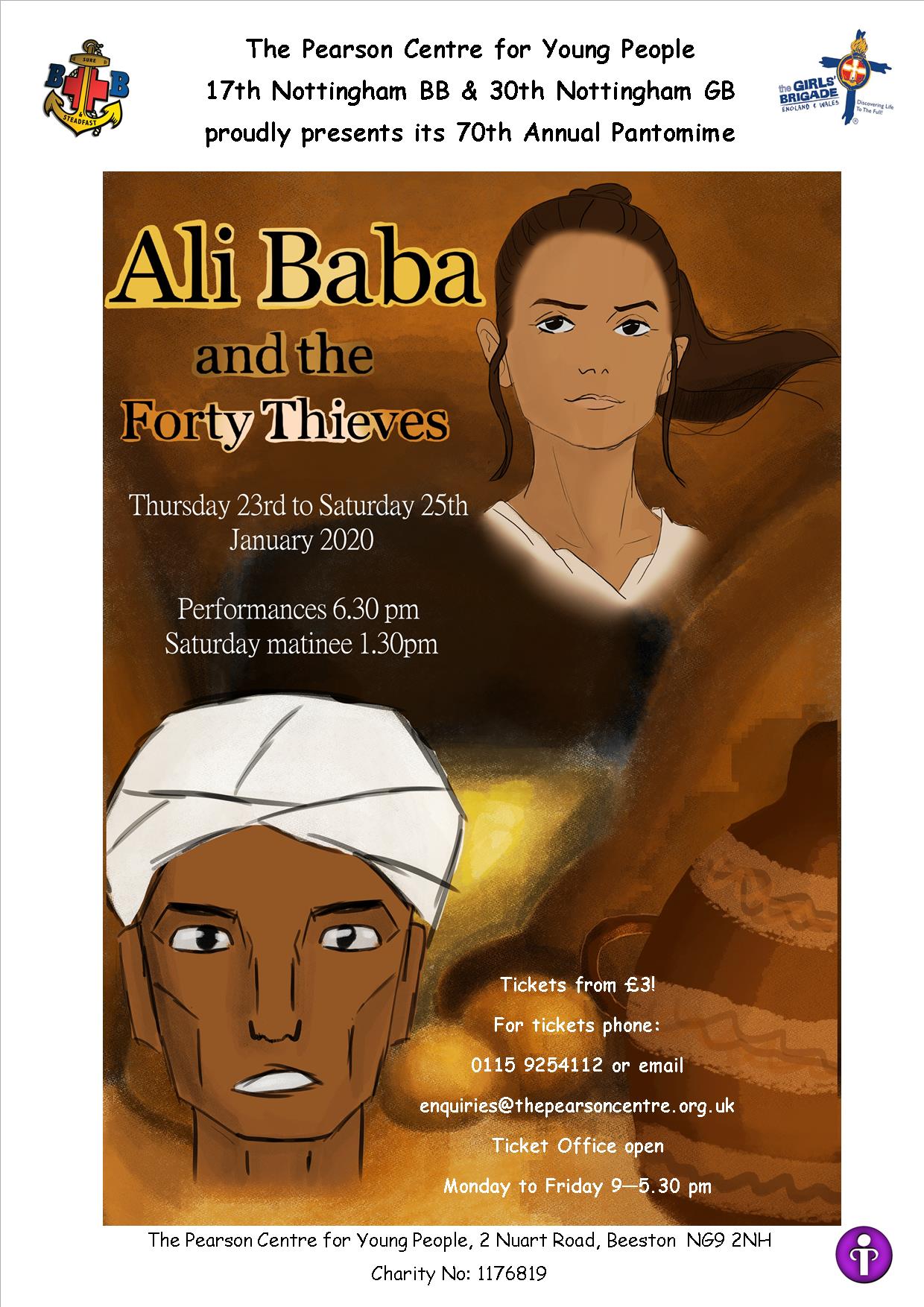 Description
This will be a great typical pantomime production. Lots of laughs, jokes and slapstick fun. Will Ali Baba meet his princess? Will they live happily ever after or will the baddies win the day?!! Performed by the young people of the Beeston BB and GB. Evening performances will commence at 6.30 pm and the Saturday matinee will be at 1.30 pm. Tickets are available from The Pearson Centre for Young People either by phoning (0115 9254112), emailing (enquiries@thepearsoncentre.org.uk) or by a personal visit. Tickets are priced at £5 adults; £4 for concessions and £14 for family ticket (2 adults and 2 children). All performances on Thursday get £1 knocked off each ticket.
The Pearson Centre for Young People 2 Nuart Road Beeston Nottingham NG9 2NH
enquiries@thepearsoncentre.org.uk
01159254112
Address
2 Nuart Rd, Beeston, Nottingham NG9 2NH, UK
See on map
---