Beauvale Horticultural Show 2019
Beauvale Horticultural Show gives every grower of vegetables, flowers and plants in the area a chance to show off their produce and perhaps win a prize. Also sections for Floral Art and Culinary.
Date
25/08/2019
Time
1:00 PM - 4:00 PM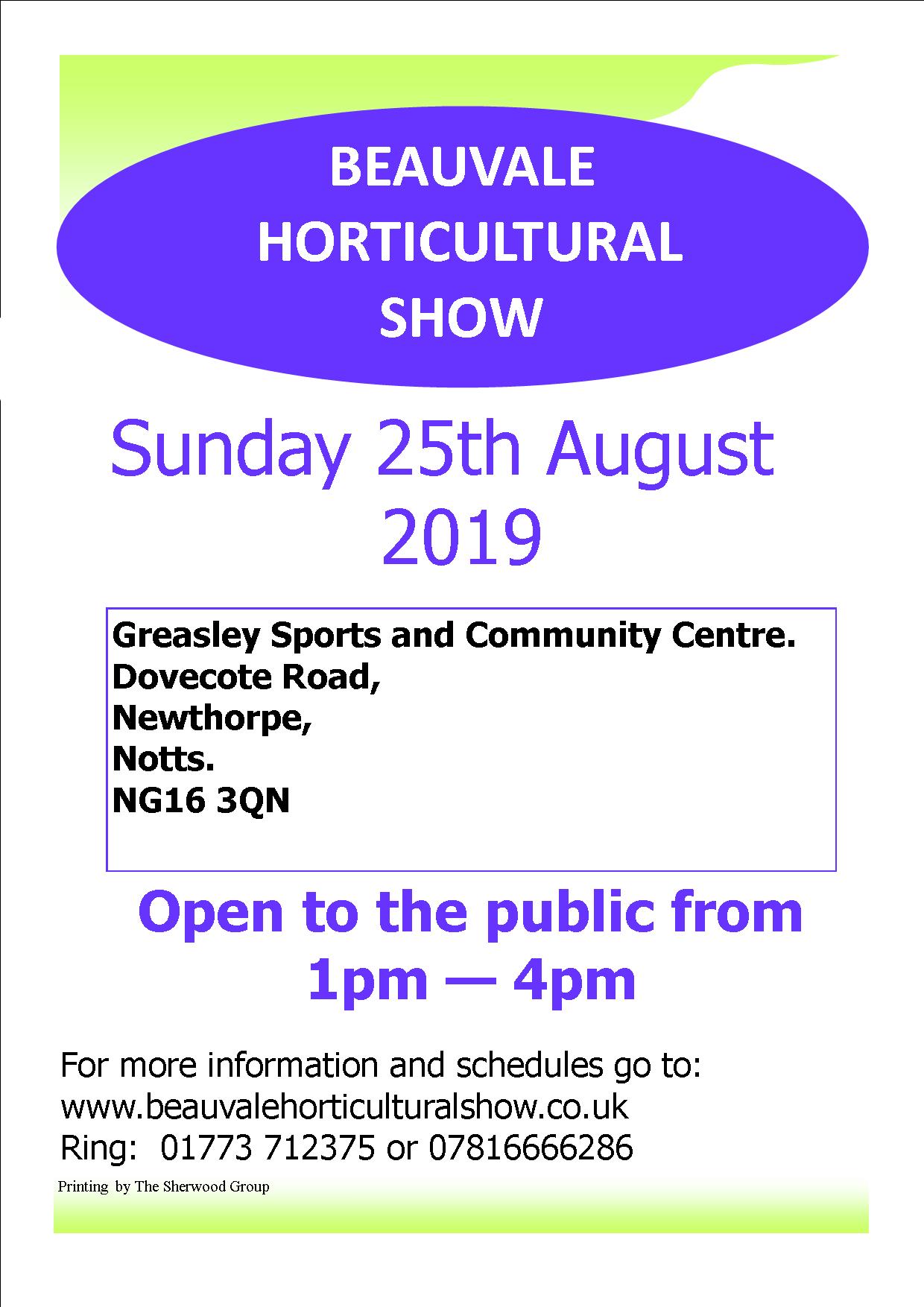 Description
The Beauvale Horticultural Show has become increasingly more popular and is now in its 6th year. There is a competitive element to it as well as an opportunity for the general public to come and see what has been grown, baked and displayed. A Craft section gives people a chance to show their skills and for this year there is a watercolour theme for the artists. The Floral Art section always has a wonderful display of the themed interpretations. A lot to see.
Greasley Sports and Community Centre, Dovecote Road, Newthorpe, Notts. NG16 3QN
karenjsutton@btinternet.com
01773712375
Address
Dovecote Road, Newthorpe, Nottingham NG16 3QN, UK
See on map
---