Beeston Tales: Jan Blake
The very best of contemporary storytelling for an adult audience.
Date
10/07/2019
Time
7:30 PM - 10:00 PM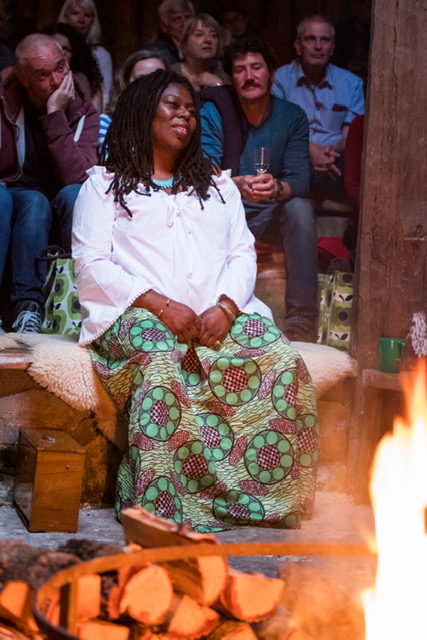 Description
On Wednesday 10th July, Beeston Tales welcomes the brilliant Jan Blake with her new show I don't much fancy your chances. From murderous ghouls to spiteful neighbours, jealous kings to downtrodden single mothers, join Jan Blake as she takes you on a journey through tales of fate, luck & chance. As one of the UK's leading storytellers, Jan Blake has been performing worldwide for over twenty-five years. Specialising in stories from Africa, the Caribbean, and Arabia, she has a well-earned reputation for dynamic and generous storytelling. Recent highlights include Hay Festival, where she was storyteller in-residence, the Viljandi Harvest Festival in Estonia and TEDx Warsaw. Wednesday 10th July, 7.30 pm at The White Lion, Beeston. Tickets £6 in advance, £7 on the door, available from The White Lion, or online at www.timralphs.com/beeston-tales . Inclusive tapas and tales ticket £12, available only in advance from The White Lion. All advanced tickets including meal tickets must be purchased at least 24 hours before the show.
The White Lion Bar and Kitchen, Beeston
beestontales@gmail.com
0795211025
Address
White Lion, 24 Middle St, Beeston, Nottingham NG9 1FX, UK
See on map
---