Songs & Jazz Standards Recital
Elaine Chipchase (mezzo-soprano) with John Wilson and Lucas Walters on piano. An evening of songs and music by Purcell, Campian, Quilter, Barber, Gershwin, Parker, Brubeck and Coltraine.
Date
05/09/2019
Time
7:00 PM - 9:30 PM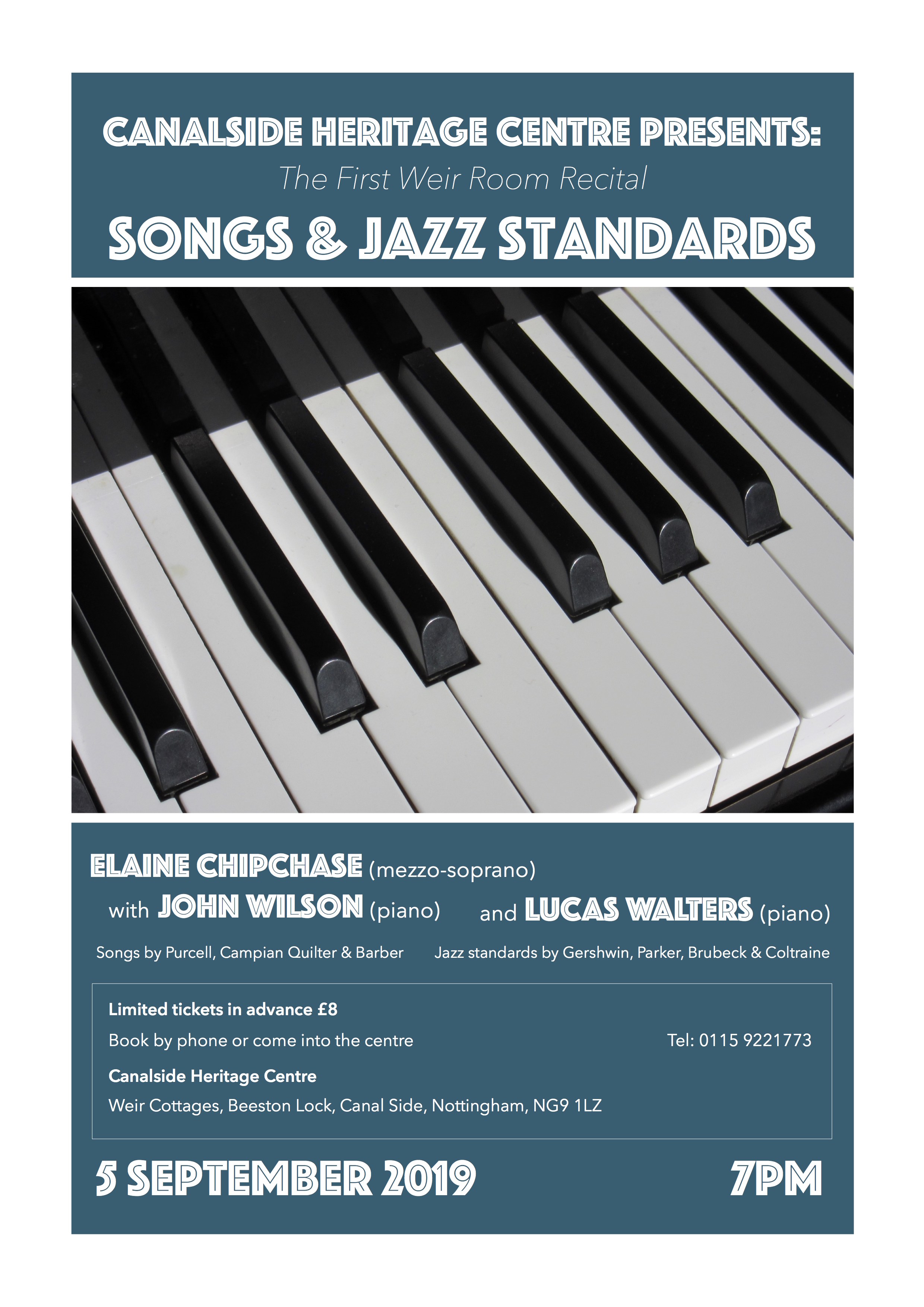 Description
Canalside Heritage Centre presents our First Weir Room Recital - Songs & Jazz Standards
The Weir Room, Canalside Heritage Centre, Beeston Lock, Beeston Rylands, Nottingham. NG9 1LZ Doors open at 6pm for pre recital refreshments.
zoec@canalsideheritgecentre.org.uk
07792544458
Address
16 Riverside Rd, Beeston, Nottingham NG9 1LZ, UK
See on map
---