Mindfulness for stress, anxiety, pain or low mood
Mindfulness for stress, anxiety, pain or low mood
This 8-week course will introduce you to the principles of mindfulness and it's benefits, helping you establish a regular practice to change your life one thought at a time. Taught by Mel Wraight, very experienced counsellor and mindfulness teacher.
Date
18/02/2020
Time
7:00 PM - 9:00 PM
This event occurs Weekly every:
Tuesday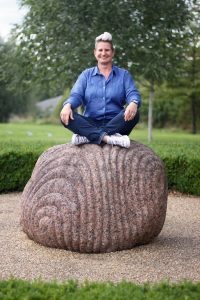 Description
If you suffer from stress, anxiety, recurrent depression or chronic illness this course could be for you. Research shows mindfulness helps people cope better with all of these conditions and live fuller, happier lives. Understand your mind better Understand your behaviour better Learn and practice strategies that help you cope with whatever life throws at you. Grow your compassion for yourself and others through practising mindfulness. This is an 8 week course. As far as possible you need to attend all the weeks.
Middle Street Resource Centre, Beeston, Nottingham
thestillpoint@gmx.com
07545577077
Address
74 Middle St, Beeston, Nottingham NG9 2AR, UK
See on map
---