Independent Living Open Day - Regency Court
Independent Living Open Day - Regency Court
Discover what the Independent Living Service can offer you, your family or friends.
Date
03/10/2023
Time
10:00 AM - 12:00 PM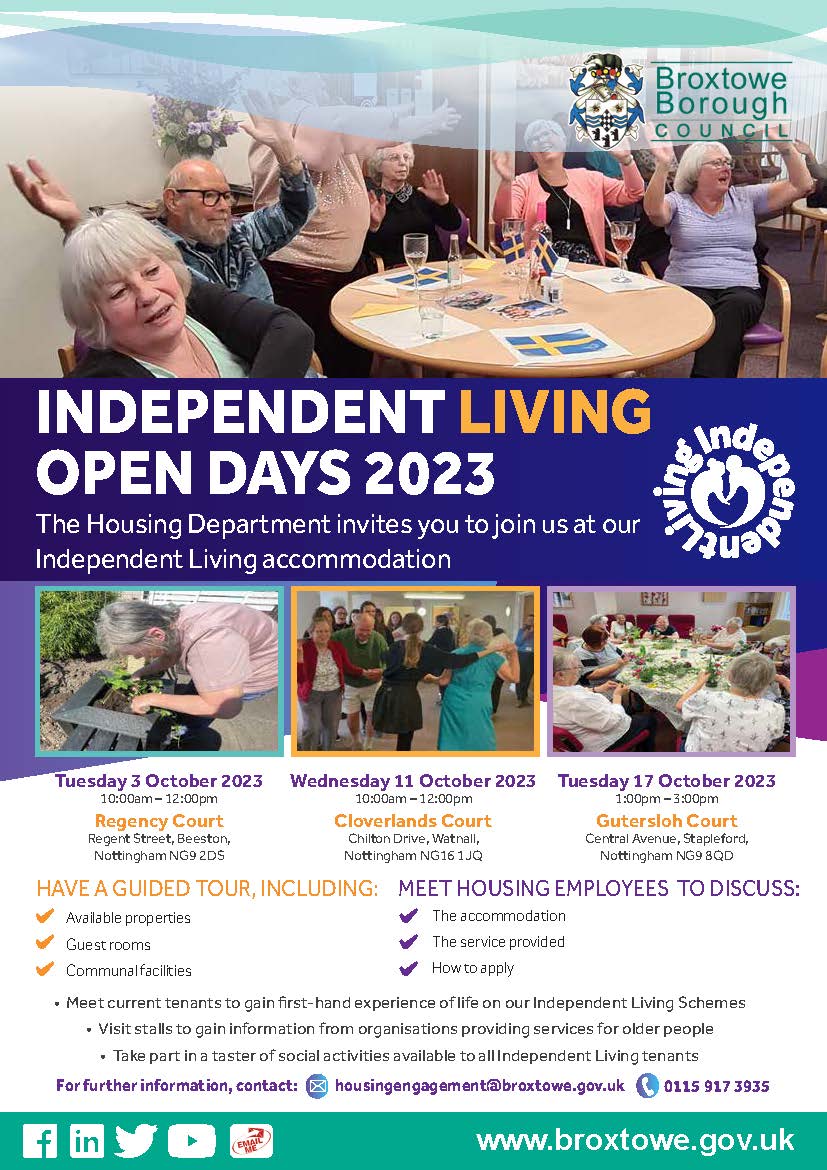 Description
Have a guided tour, including: • Available properties • Guest rooms • Communal facilities Meet Housing employees to discuss: • The accommodation • The service provided • How to apply. Meet current tenants to gain first-hand experience of life on our Independent Living schemes. Visit stalls to gain information from organisations providing services for older people. Take part in a taster of activities available to all Independent Living tenants. Regency Court. Regent Street, Beeston, Nottingham, NG9 2DS
This event is in partnership with the Communities Team.
Venue
Regency Court. Regent Street, Beeston, Nottingham, NG9 2DS
housingengagement@brotowe.gov.uk
Address
Regency Court. Regent Street, Beeston, Nottingham, NG9 2DS
See on map
---