Pet Shops
To run a business selling pet animals you need a licence from Broxtowe Borough Council. This includes all commercial selling of pet animals, including pet shops and businesses selling animals over the internet.
---
Apply Online
Apply for a pet shop licence (Opens in a New Window)
Apply to change a pet shop licence (Opens in a New Window)
---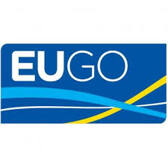 Eligibility Criteria
An applicant must not have been disqualified from keeping animals or running a pet shop.
Regulation Summary 
Please view the Pet Animals Act 1951.
Application Evaluation Process
A visit will be undertaken before a licence is issued. Fees will be payable for applications and conditions will be attached. If a Veterinary Advisor is used to inspect the premises (particularly if exotic species are sold) these fees will be additional.
Will Tacit Consent Apply? 
Yes. This means that you will be able to act as though your application is granted if you have not heard from us by the end of the target completion period. Broxtowe Borough Council will not issue a licence unless an inspection has been undertaken so if you have not heard from us within a reasonable time scale you should contact us.
Failed Application Redress
Please contact us in the first instance. Any applicant who is refused a licence, or refused the renewal of a licence may appeal to the local magistrates' court.
Licence Holder Redress
Please contact Broxtowe Borough Council in the first instance. A licence holder who wishes to appeal against a condition can appeal to a local magistrates' court.
Consumer Complaint
We would always advise that in the event of a complaint the first contact is made with the trader by you - preferably in the form a letter (with proof of delivery). If that has not worked, if you are located in the UK, Consumer Direct will give you advice. From outside the UK contact the UK European Consumer Centre.
Licence holders may at any time apply to Broxtowe Borough Council for a variation of the terms, conditions or restrictions in their licence.
If an application for a variation is refused, or if the licence is revoked, the licence holder may appeal to the local magistrates' court.
A licence holder may also appeal to the crown court against a decision of a magistrates' court.
Other Redress
None
Trade Associations
Chartered Institute of Environmental Health (CIEH)
The Pet Care Trust
---
---