Dealing with an Emergency Situation
Dealing with an Emergency Situation
This page contains information on how to deal with an emergency situation.
Fortunately, emergency situations within the home do not occur very often. However, it is helpful to both yourself and the Council if you are able to isolate the emergency situation when it occurs.
Emergency situations usually include the following issues:
If you encounter an emergency situation involving one of the above issues, you may be able to assist yourself and the Council by isolating the defect and reducing any damage or consequences on yourself and your family.
---
Gas Leaks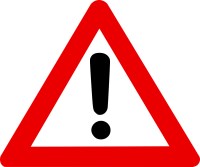 If you smell gas or suspect you may have a gas leak, please phone 0800 111 999 immediately. The gas transporter will advise you of the next steps to take.
Gas leaks are initially dealt with by NATIONAL GRID. If you think you can smell gas, please follow the following steps:
Put out any cigarettes or naked flames

Check that you have not left a gas tap or cooker on

Turn off your gas supply at the meter

Open doors and windows to let gas out

Do not use electrical switches, doorbells or a naked flame

Do not use a phone in the property - it can cause sparks
---
Electrical Faults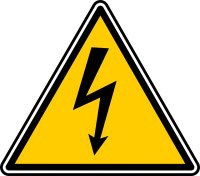 Before you call Housing Repairs first check that a fuse has not blown in your fuse box. If you have a modern circuit breaker type fuse box, check that the trip switch or reset switch does not need resetting.
Before replacing the fuse wire or resetting the trip or reset switch, unplug any appliance that might be faulty.
Usual problem appliances include kettles, toasters, irons and washing machines. If you still have no electricity, please contact us on the Housing Emergency Repairs telephone number.
The Council is not responsible for defective appliances, so you will need to either return it to the shop if it is new or contact a domestic appliance engineer to repair it.
Other causes of no power have been listed below:
No credit on the meter - check your meter especially if it is a card meter to ensure you have sufficient credit.

Faulty meter - check your meter to ensure it has power to it. If it doesn't, please contact your electricity provider.

Power cut - ensure there has not been a power cut in your area.
A partial loss of power is NOT considered to be an emergency situation. Partial losses can be described as being either:
No lights

Some of the lights are not working

Just one circuit tripped out

Some of the sockets are not working
In these instances, you will be expected to:
Check the fuse-box and reset the appropriate fuse. If this doesn't get the lights back on, try changing the bulb. Where this does not work, plug a lamp in to get light to the required area.

If you have a partial loss of sockets, try resetting the fuse as described above. Ensure the appliances are unplugged first. If this does not work, use an extension lead from a room with power to provide power to the room without power.
---
Water Leaks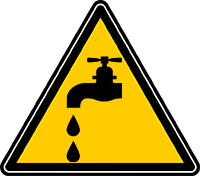 Water leaks are usually from a copper pipe, a plastic pipe or a central heating system / boiler.
Before reporting an emergency situation regarding a water leak, please determine where the leak is coming from.
Leaks from a plastic pipe
Plastic pipes are usually waste pipes attached to a toilet, bath, shower, sink or wash hand basin. If these are leaking, this is NOT considered to be an emergency situation. To resolve the problem, do not use the fitting attached to the waste pipe, or place a container below the waste pipe and report the defect to the repairs department.
Turning off a stop tap will NOT isolate a leak from a plastic pipe.
Leaks from a copper pipe to a hot or cold water tap
These are usually from a copper pipe leading to a cold / hot water tap. In these cases, please determine the extent of the problem.
How bad is the leak?

How quickly is it filling up a container and how big is the container?

Can you isolate the leak by turning off the stop tap?
At times, if a water leak is really bad, there may be the need to isolate the incoming cold water supply. Located below the kitchen sink, within the bathroom or at the back of a kitchen unit, there should be a stop tap which can be turned anti-clockwise to isolate the water to the whole property.
Once the stop tap is turned off, open up all taps within the property, emptying the system of all water.
Leaks from the central heating system, radiators or boiler
Firstly, determine where the leak is coming from.
Turn off the heating, which will assist to reduce the leak, especially if the system is a pressurized system (combination boiler)
If it's coming from the top of the radiator, it will only have to empty to below the level of the leak before it stops.
If it's coming from the bottom of the radiator, then you will need to isolate the leak. Turn off both radiator valves which will prevent any more water entering the radiator. If it's a new system, it may only have one radiator valve which turns off.
No Heating / Hot Water
Unless the weather is particularly cold or you suffer from a medical condition where you require constant heat, this is not considered to be an emergency situation if you have the use of a gas/electric fire or shower/immersion heater.
If you require further information,  this can be found in our Repairs Handbook (PDF) (1.37 MB.) (Opens in a New Window) .
---
---