Caravan Sites
To run a caravan and camping site you need a licence from Broxtowe Borough Council.
Conditions may be attached to a licence to cover any of the following:
restricting when caravans can be on the site for human habitation or restricting the number of caravans that can be on the site at any one time

controlling the types of caravans on the site

controlling the positioning of the caravans or regulating the use of other structures and vehicles including tents

to ensure steps are taken enhance the land, including planting/replanting bushes and trees

fire safety and fire fighting controls

to ensure that sanitary and other facilities, services and equipment are supplied and maintained
---
Apply online
---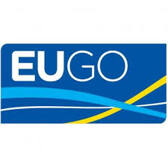 Eligibility criteria
The applicant must be entitled to use the land as a caravan site.

Licences will not be issued to applicants who have had a site licence revoked within three years of the current application.
Regulation summary
Please view the GOV.UK Licence finder via the offsite links section.
Conditions of licence
None
Fees
License fees for relevant protected sites apply - see environmental health fees and charges.
No fees are required for sites where the licence is for holiday use only.
Application evaluation process
Applications for site licences are made to Broxtowe Borough Council in whose area the land situated.

Applications must be in writing, should detail the land the application concerns and any other information required by Broxtowe Borough Council.
Will Tacit Consent Apply?
No. It is in the public interest that Broxtowe Borough Council must process your application before it can be granted. If you have not heard from us within a reasonable period, please get in touch. You can do this online here if you applied through the UK Welcomes service or use the contact details on the right hand side.
Failed application redress
Please contact us in the first instance. Any applicant who is refused a licence, or refused the renewal of a licence may appeal to the local magistrates' court.
Licence Holder Redress
Please contact Broxtowe Borough Council in the first instance. A licence holder who wishes to appeal against a condition can appeal to a local magistrates' court.
Consumer Complaint
We would always advise that in the event of a complaint the first contact is made with the trader by you - preferably in the form a letter (with proof of delivery). If that has not worked, if you are located in the UK, Consumer Direct will give you advice. From outside the UK contact the UK European Consumer Centre.
Licence holders may at any time apply to Broxtowe Borough Council for a variation of the terms, conditions or restrictions in their licence.
If an application for a variation is refused, or if the licence is revoked, the licence holder may appeal to the local magistrates' court.
A licence holder may also appeal to the crown court against a decision of a magistrates' court.
Other Redress
None.
Trade Associations
Association of Caravan and Camping Exempted Organisations (ACCEO)
British Holiday & Home Parks Association (BH&HPA)
British Resorts and Destinations Association
Caravan Industry Training (CITO)
Federation of Tour Operators (FTO)
Group Travel Organisers Association (GTOA)
Hotel Marketing Association
National Caravan Council (NCC)
---
---