Your Rent
This page contains information relating to frequently asked questions about your housing rent.
---
Pay Your Rent
You can pay your rent online (Opens in a New Window)
---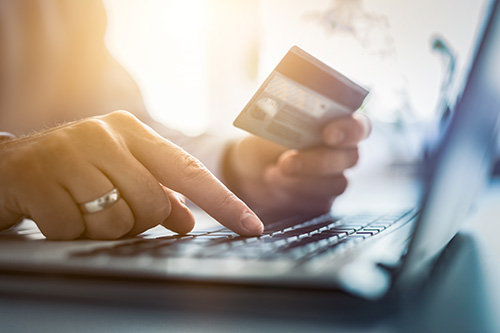 How to pay
Direct Debit – If you would like to discuss paying your rent by Direct Debit please contact the Housing Income Team on 0115 917 3658
Standing Order - Your payments must be made monthly in advance from your bank account via a standing order. To arrange a standing order please contact the Housing Income Team  on 0115 917 3658 or housingincome@broxtowe.gov.uk and an instruction will be sent to you. Once completed please give this to your bank to action or if you have access to online banking you can set this up via the app or through the online portal.
Telephone Payments - You can also make payments on 0845 8350144. Please note we cannot accept payments by Credit Card.
Your rent matters – pay it first
We understand that there can be many pressures on household income but paying your rent should always be the first priority as it means you can enjoy a safe and secure home.
This is especially important if you claim Universal Credit, (Opens in a New window) as this is paid directly to you (in arrears) and you will have to manage your own rent payments.
As well as providing well maintained homes, the Council also offer a range of services for tenants such as repairs, home improvements and community focused activities.
All of these services cost money and we use the rental income we receive to fund them. This is why it is important that your rent is paid regularly and on time. 
2022/23 Rent Key Facts
The new rent year starts on 4th April 2022 and ends on the 2nd April 2023
Remember, there are 52 Mondays this rent year.
As your rent is payable in advance, if you pay weekly, you will need to make 48 weekly payments.
This year's rent free weeks are:
w/c 18th December 2023
w/c 25th December 2023
w/c 18th March 2024
w/c 25th March 2024
Rent statements
Rent statements known as Tenancy Statements are sent to you every 3 months and provide an overview of your rent account.
Below is a breakdown of what charges may be on your statement:
Breakdown of Rent Statements

| Charges | Description |
| --- | --- |
| Rent | This is the weekly rent due |
| HB Cyclical Payment | This is the regular Housing Benefit payment awarded to your rent account |
| HB Overpayment | This is a Housing Benefit debit charge, which has been added to your rent account and which you are required to pay.  This charge has arisen because you have previously been awarded Housing Benefit that you are not entitled to |
| HB Underpayment | This is a Housing Benefit credit, which has been added to your account.  This credit has arisen as you were entitled to Housing Benefit for a previous period |
| HB Instalment Overpayment | This is an overpayment of Housing Benefit, which has been added to your account.  This amount is usually added every week until the overpayment has been paid |
| Management Charge/Service Charge | This is a weekly charge for people who live in Independent Living Schemes |
| Management Charge - Protected Rights | This is a credit funded by Broxtowe Borough Council, which pays the charge |
| Court Costs/Warrant Fees | These are court fees added to the rent account following possession proceedings |
Overpaid rent
If your rent account is in credit you can contact the Housing Income Team and they will arrange for you to receive a refund if you are entitled to one. Please remember that under the terms of your tenancy agreement your rent is due weekly in advance and any refund will be calculated to ensure that your account is paid in advance.
What to do if you're struggling to pay your rent
Failure to make regular rent payments on time may put you at risk of losing your home.
If you are having difficulty paying your rent please contact the Income team as soon as possible, who will be able to discuss your situation with you and offer help and advice. 
The sooner we are aware that you are having difficulties the easier it will be for us to help you.
Furthermore, our Financial inclusion service offers free, confidential, impartial advice and support. This can be from debt management, helping with benefit claims and supporting you with challenging decisions. 
Further Information
---
---