Private Landlords
Information, advice and services for landlords of private properties.
Advice for Landlords and Tenants
If you have specific questions or concerns about letting a property or about your landlord, we'd recommend Shelter England's Private Renting advice page. (Opens in a New Window)
---
Home Lets - Free Dedicated Tenant Finding Service for Landlords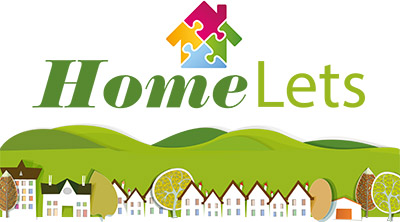 If you are a landlord with properties in the Borough of Broxtowe, the Council have a dedicated officer who can with you to ensure safe, good quality accommodation for prospective tenants and the right tenant for your property.
This free service offers:
No fees - a completely free and trustworthy service from your local council.
Consultation with a dedicated officer to discuss properties, portfolios, and the service the Council can offer you
Housing inspection of all your properties to ensure they meet the Decent Homes Standard set by Government
Deposit Guarantee Scheme - A written guarantee instead of a cash deposit, supplied by Broxtowe Borough Council to a landlord
Tenant finder service to help you find prospective tenants for your property
Tenant referencing and vetting process to ensure you get the right tenant for your property
Photographic inventory taken on moving in and moving out
Assistance for tenants and landlords with any Housing Benefit or Universal Credit enquiries for the duration of any tenancies
Dedicated contact for landlords who can help with any queries or issues you may have
What we expect from Landlords
If you sign up to Home Lets, we will need to obtain copies of a valid and in date Gas Safety Certificate, Energy Performance Certificate, and an Electrical Installation Condition Report for each property we work with. We will then carry out a free inspection of the property and let you know what works will need to be completed before any tenants can move in. Once a property has passed its inspection and a tenant has been selected, a meeting will be arranged for the sign-up process.
As part of the scheme, we expect Landlords to charge rates in line with the Local Housing Allowance due to the circumstances of potential tenants.
Local Housing Allowance Rate 

| Property Size | Rent Per Week | Rent Per Calendar Month |
| --- | --- | --- |
| Shared Bedroom | £69.00 | £299.00 |
| 1 Bedroom | £90.90 | £393.90 |
| 2 Bedrooms | £108.26 | £469.12 |
| 3 Bedrooms | £120.29 | £521.25 |
| 4 Bedrooms | £151.50 | £656.50 |
Sign Up to Home Lets
If you are interested or would like to receive more information, please contact the Private Sector Liaison Officer on 0115 917 3443 or email homelets@broxtowe.gov.uk
---
Call B4 You Serve
Are you considering giving notice to your tenants? If so, please contact 'Call B4 You Serve', a new free of charge service provided by your local authority.
The service aims to help landlords with the following:
Rent arrears
Mediation between you and your tenants
Communication issues
Help and advice on leasing properties to supported housing providers
Housing Benefit and Universal Credit Issues
Helping tenants to maximise their income
Find out more about Call B4 You Serve. (Opens in a New Window)
Alternatively please call 01332 641408 or email helen.scott@derby.gov.uk
---
Private Sector Housing
tel: 0115 917 3438
Housing
tel: 0115 917 7777
---