Animal Licences
Certain types of animal premises are licensed by us, and these licences are renewable at regular intervals.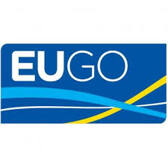 Licences are granted to premises which meet standard conditions. These generally cover animal welfare and an inspection may also be carried out by a vet.
Fire precautions are dealt with by the Fire Safety Service and health and safety is looked at under separate legislation. As well as a licence, premises may require the relevant planning permission from the council before opening.
Changes to the animal licensing laws
The Government has published updated legislation for animal businesses and confirmed that these changes will take effect from 30 November 2018. Under the new laws, animal boarding businesses (including home boarders and day carers), dog breeders, pet shops and riding establishments will be covered under a single type of licence. It will be known as an 'animal activity licence', with new nationally-set licence conditions for businesses providing animal-related services.
We cannot change these conditions as they are already set in the legislation. Businesses operating with these activities will need to comply with the new conditions, and will be assessed before the licence is granted.
Businesses operating under current licences will be able to continue to do so until the expiry date of their licence. All applications to renew licences will be under the new legislation. New applicants will need to have their licences in place by 30 November 2018.
---
---