Terrorism and Extremism
Information on how to report concerns relating to terrorism and extremism.
Report it
If you have any concerns about a potential Prevent referral or situation, or would like further advice, please contact the Nottinghamshire Police Prevent Team at prevent@nottinghamshire.pnn.police.uk or on 101 Ext 2962/2963.  Alternatively, you visit the ACT Early website (Opens in a New Window)  which provides support to parents and guardians regarding the threat from radicalisation.
Also, if you see any material on-line which you feel may be promoting terrorism or extremism, please report it via the Government's online form. (Opens in a New Window)
---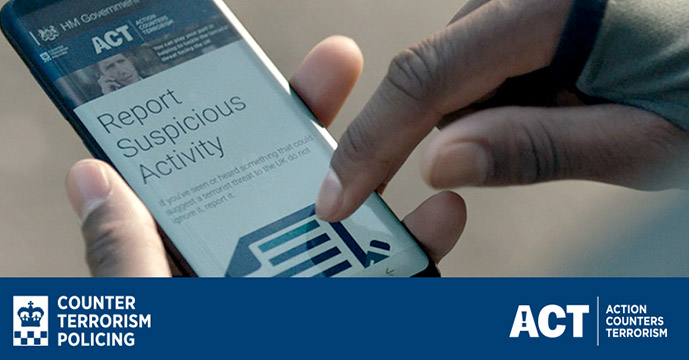 CONTEST is the name given to the United Kingdom's counter-terrorism strategy. Its aim is to reduce the risk to the UK and its interests overseas from terrorism, so that people can go about their lives freely and with confidence. It involves many organisations, including the police, emergency services, local authorities, businesses, voluntary and community organisations and other partners - working together across the UK to protect the public.
The strategy is organised around four work streams, each comprising a number of key objectives:
Pursue: to stop terrorist attacks;
Prevent: to stop people becoming terrorists or supporting terrorism;
Protect: to strengthen our protection against a terrorist attack; and
Prepare: to mitigate the impact of a terrorist attack.
In terms of areas where local organisations and the public can make a difference, the Prevent aspect is key.  Prevent is about identifying people who may be at risk of radicalisation and supporting them to change direction in a way that will help them.  It is about working with communities to help them support vulnerable people and build resilience against groups or individuals who seek to create divisions and cause harm.
Prevent has three specific strategic objectives:
Ideology - challenging the ideology that supports terrorism and those that support it.
Individuals - protecting vulnerable people from getting involved in or supporting terrorism.
Institutions - supporting sectors and institutions where there are risks of radicalisation.
Prevent is not about spying on people or stigmatising and criminalising individuals and communities.  It is about working with communities to identify individuals who may be susceptible to being drawn toward a path of violent extremism.  The aim is to provide support to such individuals to divert them away from violent extremism before they commit any criminal acts.
---
Crimestoppers
tel: 0800 555 111
Nottinghamshire Police
tel: 101
---