Climate Change
What the Council is doing to tackle climate change and ensure the Borough has a green future.
Climate Change is one of the most important issues we face, not just locally but worldwide. In July 2019, the Council declared a 'Climate Change Emergency' and committed to becoming carbon neutral by 2027.
You can read more about what the causes of climate change and its impacts at on the Gov.UK Climate Change Explained website (Opens in a new window).
What have we done so far?
Since 2009 we've been working hard to reduce CO2 emissions. In the last 11 years, there has been a 45% reduction in CO2  emissions thanks to 60 projects undertaken as part of our Carbon Management Plan.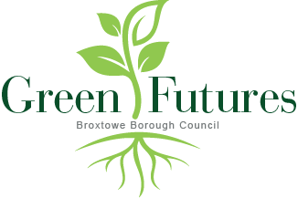 The Plans
We have achieved a lot , but there is still a lot of work to do.
Our new Environment and Climate Change Committee was established in 2019 and it is their mission to ensure climate change as an issue is at the forefront of our minds. The new Climate Change Programme document, written in 2020, details the full scope of the plans for 2020 – 2027. 
This Climate Change and Green Futures Delivery Programme will allow us to act now and deliver an effective strategy, to reduce the Council's carbon footprint and influence, encourage and assist households, businesses and schools within the Borough, to strive towards the same goal. It is a living document which will be continually reviewed and adapted as we continue on our journey to becoming carbon neutral.
Climate Change and Green Futures Programme 2020-2027 (.pdf) (5.48mb) (Opens in a new window).
What you can do
Sign up to our Go Green Challenge 
We've recently launched our Go Green Challenge to inspire residents to reduce, reuse and recycle more than ever before and help us protect the environment for the future. 
You can sign up to receive a weekly email over six weeks to help you reduce waste, reuse more and recycling like a pro.  You will also find that by reducing, reusing and recycling more you could see some benefits to your health and your bank balance too!
Find out more on our Go Green Challenge page.
Take part in our Climate Change and Green Futures Research Project
As you may have seen, we are thrilled to be collaborating with Masters students from the University of Nottingham to bring our community together and discuss the future of environmental issues affecting the Broxtowe area. The team has decided to condense the originally planned 2 workshop sessions into 1 to enable more people to engage and have their say without needing to free up too much time across multiple weeks. 
We are therefore pleased to confirm that the community environmental workshop will now be held on Tuesday 16th March at 09:30 - 11:30. 
We are really keen to hear what you have to say, what matters most to you in your local area and to engage in an activity that helps drive a more sustainable future for the community. 
If you are interested in attending, please confirm your interest by completing the Workshop Registration Form (Opens in a new window) that contains information about the events and allows you to tell us which aspect of being environmentally-friendly you are interested in. 
Whether its cutting down on how much plastic you use or taking the bus rather than driving to work, there are lots of small changes we can all make to make a difference and the more of us make small changes, the bigger impact it will have! 
Download our resource pack
If you're a family or local community group, our Resource Pack gives you information about things you can do to help make a difference in Broxtowe.
Download the Green Futures Resource Pack (.pdf) (0.99mb) (Opens in a new window)
Other ideas
---
Did you know...
At our parks and open spaces:
We use seats and picnic tables made from recycled plastic at appropriate sites.
The rubber safety surfacing used on play areas is made from shredded recycled car tyres.
The bark we have removed from the play areas to install this rubber surfacing goes to allotment sites and is used as a soil conditioner.
We shred tree prunings and use these as walkways within woodland areas.
Larger logs as used to create habitat piles for insects in woodland areas.
We've planted more wildflower meadows to encourage local wildlife.
In our Council homes:
Solar power systems have been fitted at three of our Independent Living Schemes
420 Council homes have been improved with external wall insulation
Over 1,300 Council homes have been improved with new SEDBUKA rated efficient boilers
The Council supports the award winning, Warmer Homes on prescription scheme help low income residents with cold-sensitive long-term health conditions to achieve affordable warmth.

At our Council Offices:
A solar power system has been installed.
We've reduced business mileage by over 40% over the last 10 years.
Transport:
28 electric vehicle charging points have been installed in car parks in Beeston, Eastwood, Kimberley and Stapleford.
32,000 litres less fuel was used by our refuse fleet in 2017/18
New electric vans were introduced in 2019.
---
---