Open Data and Transparency
Broxtowe's Open Data section has been created as a platform to easily share the Council's non personal data in an open and transparent way and without restrictions such as copyright. This is in accordance with the Government's Open Data White Paper, published in June 2012.
You do not have to apply for permission to use the data Broxtowe publishes but you are required to follow the terms of the Open Government License. By downloading data from this site you are agreeing to be bound by the terms of the Open Government License.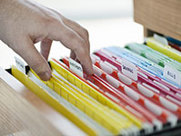 Broxtowe has provided all of the data on this website in an open and readable format allowing it to be read by non-propriety software and easily re-used. The data can then be used to create applications and systems containing information which is useful to the borough and wider community.
If you have a suggestion for datasets you would like to see included on this website please get in touch using the contact details provided.
Broxtowe's open data doesn't require propriety software as we release in in cross-platform machine-readable formats.
Below is an explanation of the file types in use:
A CSV (Comma-separated Value) file stores tabular data (numbers and text) in plain-text form. Plain text means that the file is a sequence of characters, with no data that has to be interpreted. CSV files are compatible with all types of spreadsheet software.
RSS (Rich Site Summary) uses a family of standard web feed formats to publish frequently updated information such as blog entries, news headlines, audio, video, etc.

An RSS document includes full or summarized text, and metadata, like publishing date and author's name.
We also include data sets in relation to the Data Transparency Code within this section. 

Broxtowe Borough Council is rated 3 Stars for its open data. This means that it no longer relies on proprietary software. Users can manipulate data in anyway (E.G. CSV file). Please visit the official 5-Star Open Data website (Opens in a New Window) for more information.
---
Services
Open Data Services and Datasets

| Group | Includes | Datasets |
| --- | --- | --- |
| Council Business | Including Freeman & Alderman, Past Mayors, CAT Meetings & Meeting Dates | |
| Council Facilities | Including Offices, Car Parks & Community Centres | |
| Environment | Including Locations of Recycling Centres & other Environmental Facilities within the Borough | |
| Finance | Including Financial Data relating to Broxtowe Borough Council & its services. | |
| Geospatial Data | A variety of facilities, environmental and planning geospatial data for use in geographic information systems or download as a comma separated value file (csv). | |
| Housing | Including Retirement Living, Associations & Surgeries | |
| Leisure and Culture | Including Leisure Centres, Museums & other Public Facilities | |
---
---