Scrap Metal Dealers
Any individual or business dealing with scrap metal must be licensed with the local authority where they collect. This means a collector can hold a licence with several councils. Any changes (including ceasing activities) to a registered business must also be notified. The Licence ceases after 3 years unless a further application has been made.
---
Apply Online
Apply for a scrap metal dealer licence (Opens in a New Window)
Change a scrap metal dealer licence (Opens in a New Window)
---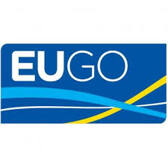 Eligibility Criteria
Restriction on the holding and storage of scrap metal may be imposed by a Court.  
Regulation Summary 
Please view the Scrap Metal Dealers Act 2013.  There are fees for licence applications.  If an application is refused only a small portion of the fee is returned.
Application Evaluation Process
Dealers are required to keep specified records of scrap metal movements.
Will Tacit Consent Apply? 
No. This means that you will not be able to trade until your application has been determined.
Failed Application Redress
Appeals can be made to the local Magistrate's Court
Licence Holder Redress
Please contact Broxtowe Borough Council in the first instance.
Consumer Complaint
We would always advise that in the event of a complaint the first contact is made with the trader by you - preferably in the form a letter (with proof of delivery). If that has not worked, if you are located in the UK, Consumer Direct will give you advice. From outside the UK contact the UK European Consumer Centre.
Other Redress
For complaints regarding noise, pollution, etc. please contact us.
Trade Associations
None
---
---