Beeston Square Redevelopment
Beeston Square Redevelopment
Information on the Beeston Square Redevelopment.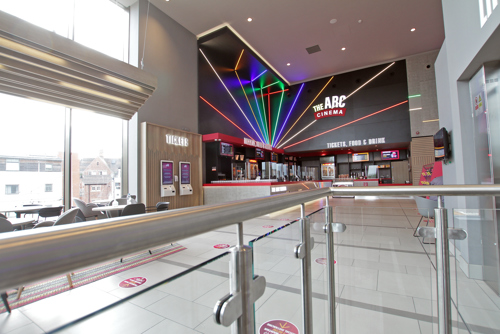 The Arc cinema opened in Broxtowe on Friday 28th May 2021 as part of the Council's long-term, £50million plans to boost Beeston town centre.
The cinema has 700 luxury leather electric reclining seats in total and laser digital projection and Dolby Digital 7.1 surround sound in 6 of its 8 screens.
Backed with funding from D2N2, the new Beeston Square, in the centre of the town is set to attract more and more people to stay local and support the town. It will also include a new residential area with 132 new homes.
Fletchergate Industries, who own iconic venues such as Nottingham's Hockley Arts Club announced they would be opening their 'Beeston Social' within the development. Further tenant announcements are expected shortly.
The project is also being supported by the D2N2 Local Growth Fund pt 3 N2TC Fund.
The development is being marketed by agents HEB Tel: 0115 950 6611 and JLL Tel: 0115 908 2120.
The scheme forms the second phase of a £50 million development, with Phase 1 including the refurbishment of the shopping precinct, new and improved public transport connecting the town to the NET tram network, more retailers, cafes and a gym.
View the transformation of the site in our video below - with grateful thanks to local resident, Noel Kelly for the photographs.
Stay up to date with the latest retailer updates by following The Arc Cinema Beeston Facebook page (Opens in a new window) or The Beeston Social Facebook page (Opens in a new window)
---
Property Services
tel: 0115 917 3655
---