Your Home
This page contains useful information for tenants regarding their homes.
---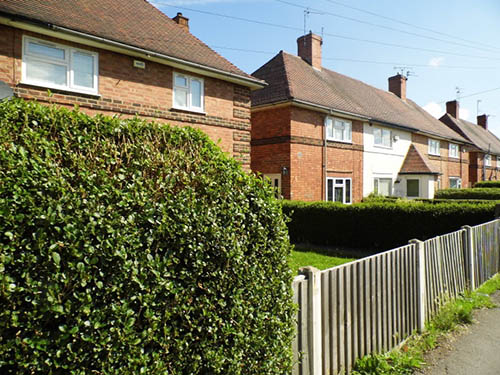 Tenancy Agreement
A tenancy agreement is a legally binding document.  It sets out your rights and responsibilities as a tenant of Broxtowe Borough Council and also Broxtowe Borough Council's rights and responsibilities as your landlord.
You will be asked to sign your tenancy agreement when you sign up to a new property.  It is important that you keep this document in a safe place as you may need to refer to it throughout your tenancy.
---
Changing the Name on Tenancy Agreements, Due to Separation, Marriage, Death etc
Please contact the Neighbourhoods Services team with details of the changes you wish to make.  A member of the team may contact you if they require further information.
---
Garden Maintenance Scheme
The Council offers assistance to tenants who are not able to maintain their garden, through the Garden Maintenance Scheme - which applies to tenants who are over 60 and/or are disabled.
The scheme offers multiple cuts of gardens and hedges throughout the year; information about when the cuts will take place when you have been accepted onto the scheme.
You may be asked to provide proof of eligibility to support and verify your application.
If you live in Independent Living, your gardens will be maintained through the scheme.
---
Property
Alterations/Im
provements
You must make a request to make alterations by emailing Housing. Please include your name, address and the type of work you want to carry out in your request and we will respond in writing.
---
Contents Insurance
As a tenant you may believe we automatically insure your furniture, belongings and decorations against fire, vandalism or water damage such as burst pipes but this is not the case. We strongly advise you to take out household contents insurance. You can do this either through making your own private arrangements or by using a scheme arranged via us through an insurance company. To make it easier for you, your premiums can be paid when you pay your rent.
You may wish to consider alternative insurers. However, under the Council's scheme, payments may be made weekly, and premiums start at 47p per week for £4,000 sum insured.
---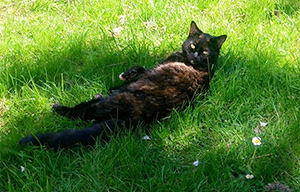 Permission for Pets
The Council requests that tenants who wish to keep pets in their home put in a request by emailing Housing. Please include your name, address and the type of animal you wish to keep.  The Housing Department will respond to your request in writing.
The Council will not reasonably withhold permission for requests it receives but if you live on certain Independent Living schemes, permission will be withheld.
---
Ending a Tenancy
You can end your tenancy by completing the online Termination Form (Opens in a New Window) or by speaking to the Allocations team on 0115 917 7777, who will take your details and ask you to complete a 'tenancy termination' form (which can either be posted or requested at Beeston Council reception). Once your tenancy has ended, keys can be returned in person to the Broxtowe Council Offices in Beeston or by registered post.
---
---