Reconnect with learning
Find out where you can learn new skills to help you secure a new job or learn a new hobby to focus your attention.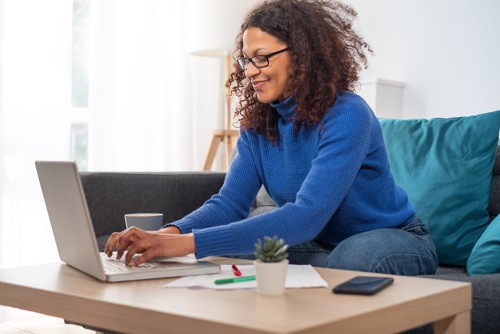 It's never too late to learn new skills, whether it's a new recipe or hobby or improving your professional skills to help you find a new job. Having something to focus on can also take your mind of worries and concerns for a while.
There's lots of free online training resources that you can access from home and complete in your own time.
Inspire Nottinghamshire
They offer a wider range of online courses, from improving your employability skills to crafting - find out more at www.inspireculture.org.uk/skills-learning/online-courses/ (Opens in a new window)
Skills Toolkit
With more and more online now, it's a good time to brush up on your digital skills, along with other essential skills.
https://theskillstoolkit.campaign.gov.uk/#mid (Opens in a new window)
Nottinghamshire Community and Voluntary Service
Skills for running an organisation, safeguarding, skills for leaders of volunteers, support for social entrepreneurs.
www.nottinghamcvs.co.uk/support-for-groups/training-courses (Opens in a new window)
Future Learn
Future Learn offer short courses, some for free.
www.futurelearn.com/courses (Opens in a new window)
Hobbies
If you're after something more informal, why not try…
Searching YouTube for tutorials on just about anything – baking, yoga, crafting, sewing, DIY, you name it, there'll be a tutorial for it.
Searching online for short courses you can do from home to learn a new hobby
There's lots of Facebook interest groups where you could connect with people who have similar interest or hobbies e.g. an online book club.
Colouring books and painting can be really therapeutic and relaxing.
---
---