UK Shared Prosperity Fund
UK Shared Prosperity Fund
New grants available for businesses and community organisations.
Overview
The Shared Prosperity Fund (SPF) is a central pillar of the UK Government's Levelling Up agenda, providing £2.6 billion of new funding for local investment by March 2025. 
There are three themes to the SPF:
Community and Place
Supporting Local Business
People and Skills
The Fund's interventions will be planned and delivered by councils and mayoral authorities across England, Scotland and Wales – 'lead local authorities', working closely with local partners and the Scottish and Welsh governments. Further details of the SPF can be found on the UK Government's website (Opens in a new window).
SPF in Broxtowe
Broxtowe Borough Council has been allocated £2.58million from the Government's UK Shared Prosperity Fund.
In August 2022, the Council submitted their Investment Plan to Government which identified how this Fund will be allocated to help level up in Broxtowe. The Investment Plan identified a range of projects and services that would address the needs within Broxtowe and that fall in-line with the themes of the SPF.
In December 2022, the Council received confirmation from Government that the Investment Plan was approved.
Three New Business Grants Launched - 16 October 2023
Local businesses can apply for up to £5,000 of funding to help their business to reduce their carbon emissions, grow their micro business and improve the high street. The grants will work as follows:
1) SME Energy Grant 
SME stands for Small and Medium Sized Enterprises. This grant scheme will offer up to £5,000 towards a range of energy-saving measures, including the installation of LED lighting, improved insulation, improved heating or cooling systems, upgrade to modern electronic thermostats, fit additional thermostatic controls, or PVC strip curtains to reduce draughts – as identified by an initial energy audit
2) Micro-Business Grant
This grant funding round will help local micro businesses address their support needs and help them to take their micro business to the next level, offering up to £5,000.This grant is flexible and could be used to: help to upskill staff or take on and support an apprentice, develop and implement a marketing campaign to grow the business or increase sales, upgrade essential equipment that will help the business to grow, launch a new product or service, launch a product or service into a new market, adopt a new-to-the-firm technology or process, or develop export capability.
3) High Street Business Grant
This grant funding will help small businesses on the high streets in Beeston, Chilwell and Eastwood. Grants of up to £5,000 can help towards the cost of shop and business frontage improvements including signage, street scene or conservation area related initiatives. Environmental energy saving measures, disability access improvements or digital, productivity and ecommerce investments that improve productivity or create jobs.
All three grant schemes are open from Monday 16 October until all of the money is allocated or closed on 15 December 2023. 
Businesses are advised to read the guidance for the grant scheme that they are intending to apply for, before downloading and completing the application forms which can be found below.
SME Energy Grant - Application Form and Guidance
Micro-Business Grant - Application Form and Guidance
High Street Business Grant - Application Form and Guidance
Communities and Place Grant Fund Launched on 23 November 2023
Broxtowe Borough Council has opened a new £240,000 grant funding pot for community projects in Broxtowe as part of its UK Shared Prosperity Funding.
Grants of £5,000 to £40,000 are available for community projects in the Borough to be delivered in the 2024/25 financial year. Exceptional projects requesting grants of up to £100k will be considered.
Projects should support one of the following themes:
Town Centres and High Streets
Community Infrastructure, Resilience and Engagement
Improvements to Green Space, Active Travel and Energy Saving
Enhancement of Culture and Heritage Offer
Sports Facilities and Teams
Digital Infrastructure for community facilities
Guidance for these grants and an accompanying list of other grant funding sources can be found below. 
To apply, organisations should email spf@broxtowe.gov.uk with a brief description of their proposed project including details of the location, activity and expected costs.
Following a pre-application discussion, organisations with an eligible project will be invited to make a full application.
The closing date for applications is 22 January 2024. Successful applicants will be notified on 20 March 2024 and projects should be ready to begin on 2 April 2024 and be completed by 31 March 2025.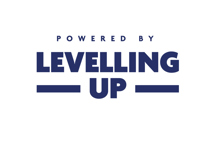 This programme is funded by the UK Government's Shared Prosperity Fund. 
---
Enquiries about the Shared Prosperity Fund can be sent to the Economic Development team at SPF@broxtowe.gov.uk
---
---