BAME (Black, Asian, and Minority Ethnic) Communities
BAME (Black, Asian, and Minority Ethnic) Communities
Information on services and support provided to BAME (Black, Asian, and Minority Ethnic) residents of the Borough.
Broxtowe is a proudly diverse and welcoming Borough and seeks to provide support to its BAME residents.
---
Alternate Language Services
All information provided by the Council is presented in English, however we are aware that some residents are more comfortable or find it useful to read information in their native language.
If you need information in other formats or languages, please contact us on 0115 917 7777.
ਜੇ ਤੁਹਾਨੂੰ ਹੋਰ ਫਾਰਮੈਟਾਂ ਜਾਂ ਪੰਜਾਬੀ ਵਿਚ ਜਾਣਕਾਰੀ ਦੀ ਜ਼ਰੂਰਤ ਹੈ ਤਾਂ ਕਿਰਪਾ ਕਰਕੇ ਸਾਡੇ ਨਾਲ 0115 917 7777 ਤੇ ਸੰਪਰਕ ਕਰੋ |
如果您需要其他格式或中文的信息, 请致电0115 917 7777与我们联系。
.اگر آپ کو اردو زبان میں معلومات کی ضرورت ہو تو، برائے مہربانی 01159177777 پر رابطہ کریں
---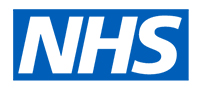 Register With A GP
For residents of BAME backgrounds who may have recently come to Broxtowe from other countries, it is important to make sure you are registered with a local GP practice so you can access the NHS' free healthcare support.
Find out how to register with a GP. (Opens in a New Window)
---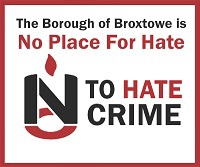 Hate Crime
BAME residents may find themselves subject to incidents motivated by prejudice or hate. Broxtowe Borough Council takes a firm stance against Hate Crimes and we work to reduce risk and improve services for victims.
---
---