Make a Comment / Complaint
If you would like to make a comment, complaint or compliment about a Council service we would be happy to hear from you.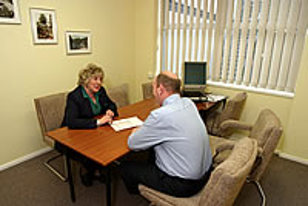 Comments
 This could be:
a suggestion about a Council service,

a comment about a service that you have received,

or a comment about the things we do and how we do them.
Compliments
If you like what we have done, please let us know and we will pass on your compliments to the employee or department concerned. You can make a compliment online. (Opens in a New Window)
Complaints
We are committed to providing an efficient and effective service for the benefit of all. As part of this aim we are constantly looking for ways to improve our service to the community. If you feel that we have in some way let you down, please tell us so that we can investigate and, if necessary, put things right.
The complaints procedure outlines the steps that should be taken if you wish to make a complaint.
You may complete the complaint form online, (Opens in a New Window) or alternatively write to the Director of Legal & Planning Services at the following address:
Director of Legal & Planning Services
Complaints and Monitoring Officer
Broxtowe Borough Council
Foster Avenue, Beeston
Nottingham, NG9 1AB
If you wish to discuss the matter before making your complaint please telephone the Complaints Officer.
If you remain dissatisfied with the Council's investigation into your complaint you may choose to refer the matter to the Local Government Ombudsman.
If you have a dispute with your neighbours, you may wish to refer the matter to the Broxtowe Borough Mediation Service.
Alternatively, you may wish to contact your local Councillor.
---
---