Budget Consultation
The Council is now consulting on its budget for 2021/22.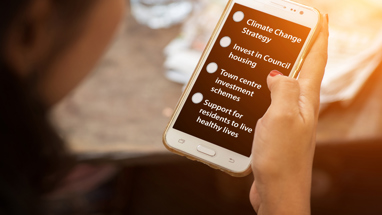 Our budget consultation has now closed and we will share the results with you soon.
Have your say on where we spend and save your money for 2021/22.
Complete the Budget Consultation online (Opens in a new window)
You can also send your comments to finance@broxtowe.gov.uk and include "BUDGET COMMENTS" in the subject line or write to: Deputy Chief Executive, Council Offices, Foster Avenue, Beeston, Nottingham, NG9 1AB
The consultation asks residents to rate services they receive from the Council and what services money should be spent on and where it should be saved.
In 2019/20 we spent more than we received in funding but less than we planned to spend. However, with rising demand, increasing costs and reduced income, as well as the impact of COVID-19, setting the budget remains a challenging process. 
The results of this consultation will be considered by the Finance and Resources Committee  and Full Council in early 2021.
2019/20 Annual Finance Report Summer (.pdf) (296KB) (Opens in a New Window)
---
---