Beeston All Stars Trail
Information about Beeston's new art trail to celebrate our local heroes.
A new art trail has been unveiled in Beeston to highlight the contribution of key workers to the community during the Covid-19 pandemic.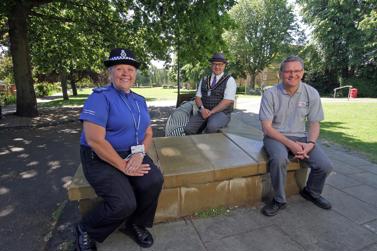 Ten images representing staff ranging from teachers and shop staff to NHS workers and carers are on display in various locations around the town.

Commissioned by Broxtowe Borough Council, the trail is part of a series of events to mark the redevelopment of the town centre and will serve as a lasting reminder of the dedication of key workers throughout the past 18 months.
Families who visit all ten plaques, which are in various locations around the town centre, can pick up a Mayor's Certificate from Beeston Library when they complete the trail.
Mayor of Broxtowe Councillor Richard MacRae said: "The art trail has had a fantastic response since it launched, but we know there are still many people who have yet to discover it.
"Exploring the art trail is a great free activity to help keep the children entertained and is now even more exciting with the added bonus of a certificate!
"All you have to do is follow the trail around the town centre before popping into the library to pick up a certificate. It's a great opportunity to get out and about, while discovering more about the fantastic key workers who have kept our community running since the pandemic struck."
The library is open from 9.30am to 4.30pm Mondays, Wednesdays and Fridays, 1pm to 5pm on Tuesdays and Thursdays, and 9.30am to 4.30pm on Saturdays. It is not open on Sundays or Bank Holiday Monday.
No proof is needed, just pop into the library at the end of the trail to claim your free certificate.


The art trail is one of a number of exciting events for the town this year, where a £50m transformation of the town square is currently underway.

The first phase saw the new Arc cinema open at the end of May and an array of new retail, food and drink outlets will be opening on the ground floor of the cinema building over the coming months.

In the second phase a 132-apartment block will be constructed on the opposite side of the Square.

Visitors will be able to see a map showing all ten locations by scanning a QR code on the plaque on each of the artworks, and are being encouraged to share their snaps of them taking part in the trail on social media using #BeestonAllStars.

The can find the Beeston All Stars Art Trail Map (.pdf) (786KB) (Opens in a New Window) on our website or you can pick up a printed copy at Beeston Library.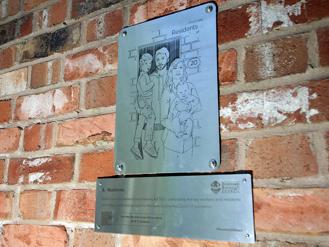 The ten images represent:

• Transport staff
• Social carers
• Emergency services
• Community/charity workers
• Council staff
• Refuse workers
• Teachers
• Residents
• Hospital staff
• Shop workers
Find out more the town centre redevelopment on our Beeston Square webpage.
---
---