Reconnect with self-care
Ideas on how you can practice self-care and improve your wellbeing.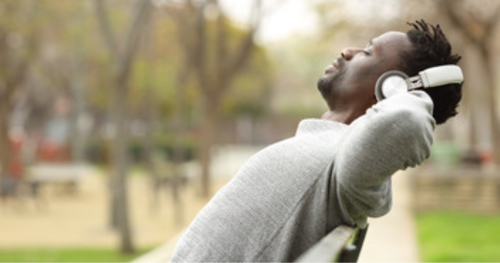 The current situation and the impact it has had on our day to day lives has affected many people's mental health, whether it's something you have struggled with before or you're experiencing mental health issues for the first time.
There is lots of support and advice out there to help you make small changes to make the harder days a little more manageable.
Here are some ideas that may work for you.
Physical and mental wellbeing
Our wellbeing page has links to various websites and support organisations who can help you look after your mental and physical wellbeing this winter.
Breathing techniques
Simple breathing techniques can help you manage an anxious situation or help your relax.
www.mind.org.uk/information-support/tips-for-everyday-living/relaxation/relaxation-exercises/ (Opens in a new window)
Mindfulness
It can be easy to rush through life without stopping to notice much.
Paying more attention to the present moment – to your own thoughts and feelings, and to the world around you – can improve your mental wellbeing.
www.nhs.uk/conditions/stress-anxiety-depression/mindfulness/ (Opens in a new window)
Apps
There are a wide range of apps you can download to help you practice mindfulness, relax or even help you sleep.
Here are some NHS approved ones or try a google search www.nhs.uk/apps-library/category/mental-health/ (Opens in a new window)
Podcasts
The Mental Health Foundation has some mental health podcasts which can guide you through mindfulness, coping with stress and much more.
www.mentalhealth.org.uk/podcasts-and-videos/podcasts-for-your-wellbeing (Opens in a new window)
---