Service Charges
This page contains information on service charges for leaseholders.
Details of Service Charges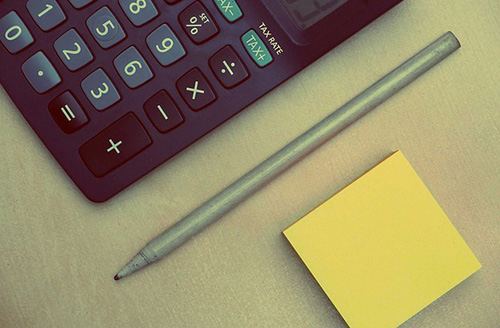 Service charges are payments by the leaseholder to the Council to cover the owner's share of the costs incurred by the Council in the managing, maintaining, repairing and improving of the structure and communal areas of the block to which the purchased dwelling forms a part.
Service charges can vary from year to year.  They can go up or down without any limit other than they are reasonable. They will consist of administration costs; buildings insurance; communal lighting; garden maintenance (for maintaining any open plan garden areas that are exclusively for the benefit of the block) and repairs and maintenance.
Details of what can and cannot be charged by the Council and the proportion of the charge to be paid will be set out in the lease.
If you are struggling to pay your service charge, please contact the Council's Quality and Control team as soon as possible to discuss payment options.
Buildings Insurance
The Council provides buildings insurance for the property, which is usually a block policy. A proportion of the premium for the policy is recharged to you as part of your service charge. You will need to organise your own contents insurance for items inside the property.
Repairs and Improvement Works
Day-to-day repairs may include, for example, repairs to staircase lighting, refuse disposal systems and door entry systems.  These are repairs that are not planned but are done when the Council is notified there is a problem.  This type of work is called a 'responsive repair'.
If improvements are carried out to your building, you will have to contribute to their cost as part of your service charge. If the work is going to cost you more than £250, we must consult you first; if we do not, we can only charge you £250 for the work. You do not have the right to refuse the work but you do have the right to nominate another contractor.
Major Works and Consultations
Major works are more substantial works that will need to be done to your block, such as major roof repairs, full window replacements etc. The Council is required to consult you if we want to carry out major works on your property.
There are slightly different consultation methods depending on the type of arrangement we have with a contractor. Some contracts, such as small scale cyclical works, services and specialist works below certain values are tendered in the traditional manner. In these cases consultation is carried out in 2 or 3 stages (the Section 20 Process).
Stage 1 is the pre-tender stage, which is before a contractor has been appointed. This notice gives:
A description of the proposed works
Reasons for carrying out the proposed works
A period of 30 days to send written observations on the proposals
The opportunity to nominate a contractor
Stage 2 is the tender stage. We send you a Notice of Estimate which:
Gives the name and address of the proposed contractor
Gives details of any connection between the landlord and the contractor
Includes an estimate of your contribution to the proposed works
Includes a summary of any observations received at Stage 1, with our response
Gives you a period of 30 days to send written observations on the proposals
Stage 3 is where the Council awards the contract. It is only needed if the contract is awarded to a contractor who did not give the lowest price and was not the one nominated by leaseholders. This can sometimes occur where there is a pre-existing framework agreement. We will write to you explaining our choice of contractor.
Programmes of work are reviewed regularly and are subject to change depending on priorities and finance.
This type of work will be invoiced separately to the annual service charge.
Other Charges
You will need to pay your annual ground rent fee of £10. The Council will send you an invoice automatically. You should ensure that any outstanding payments are settled before buying or selling a leasehold flat.
---
---