What do we do for Wildlife?
What do we do for Wildlife?
The Council has various duties through its planning functions but in addition it is involved in the following areas of work.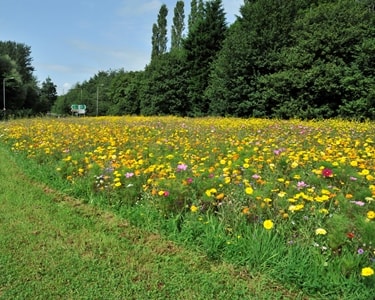 We develop the Borough's Green Infrastructure Strategy

We work closely with Nottinghamshire Wildlife Trust, maintaining a service level agreement for ecological expertise

We support Local "Friends of" Groups with work days and events

We are core partners with CEMEX and Nottinghamshire Wildlife Trust managing Attenborough Nature Reserve

We actively address the "Biodiversity Duty" internally e.g. incorporation of features in maintenance and new works, officer and contractor training and site management changes

We are pro-active in seeking ways of working with partners in both Nottinghamshire and Derbyshire to improve biodiversity in the Erewash Valley

We maintain a TCV (The Conservation Volunteers) programme of habitat improvements on council sites

We are dedicated to declaring sites as Local Nature Reserves whenever possible

We have a regular programme of tree planting across the Borough.

We support the local Barn Owl Project

We support Groundwork Greater Nottingham to promote environmental education in schools.
---
---