Reconnect with local businesses
Reconnect with local businesses
Tips for supporting local business this winter.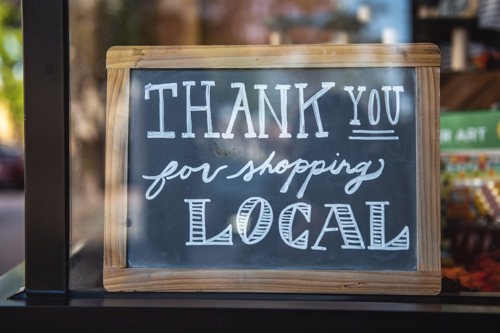 Our local businesses need us now more than ever. Those cafés, pubs, restaurants and shops that line our main roads have had a challenging year and have worked hard to stick to the rules to keep us all safe.
Supporting them now will give our high streets a better chance to survive the impact of the pandemic and lockdown. Even when some doors are closed and signs saying they must hibernate for lockdown hang in the window, we can still do our bit to help them at this tough time.
Here are some of the best ways to support local businesses this winter:
See if they are doing business online. This isn't possible for all businesses but for some, it could be a real lifeline and could help you buy some lovely local things.
Leave a review for them online – through Google, Facebook or any other review sites you can find. This will give them a reputation boost during hibernation.
Promote the items you have bought or services you have had from local businesses, to others you know locally, online. Spread the word so that when they reopen, they get some additional business.
If they are on social media, send them a nice message. A morale boost this winter will help them get back on their feet with a smile.
Did you know that spending £10 locally can give our local area a £50 boost. So, not only is it a good purchase, but one that gives an economic boost.
Shopping locally could be an ethical choice too, potentially saving the carbon footprint of many miles transportation and instead of funding a large organisation, helping to put food on the table for a local family. Lots of our local businesses are run by individuals, couples, families and friends. Supporting their business means supporting them too.
We don't know what December will be like but if local businesses are able to open this December, give them a boost and buy some great local products and services, whilst enjoying what your local town centre has to offer.
---