Council Budget
Information on the Council's annual budget.
Budget 2021/22
Broxtowe Borough Council has set its budget for 2021/22 with an important programme to help support local people and the Borough to recover from the impact of the pandemic.
"This has been an immensely difficult year for local people, our employees and the Council as we have faced numerous challenges as a result of the COVID-19 pandemic," said Leader of the Council, Councillor Milan Radulovic MBE.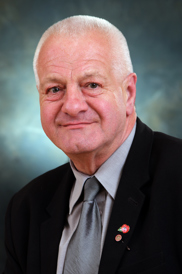 "We're very proud that in spite of this, we have maintained progress on many important projects to boost our economy, like Stapleford Town Deal and the new cinema and retail complex in Beeston; provide homes as part of our house building delivery plan; and protect the environment as part of our Climate Change and Green Futures programme.
"As a result of our funding position and important investment plans, we anticipate drawing some money from our general reserves. Utilising our general reserves, is always disappointing, but we will be working to achieve a balanced budget over the lifetime of the medium term financial strategy, and will always retain a prudent level of balances. As always, we will continue to look for new and improved ways of managing the Council's business and actively seek and seize opportunities of investment to generate more income for the future."
Deputy Leader of the Council, Councillor Steve Carr added: "Our heartfelt thanks go to our residents and staff for their support over the last year and their continued focus on looking out for people in the community, and driving ambitious and sustainable projects forward to provide an exciting future for our Borough.
"Whilst there is a small increase to Council Tax, rents and parking charges to help us to invest in our services and meet the needs of local people, these have been kept to as low as possible and are necessary to help us support our residents, our businesses and our town centres to recover from the pandemic."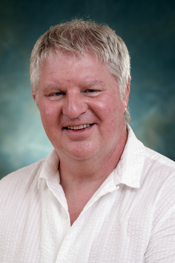 "There's no doubt we live in challenging times financially and it has been and will be necessary to continue spending money to support the local economy and local people. Over the coming months, we'll be continuing to invest in Broxtowe's future to meet the needs of our communities over the coming years."
Highlights from the budget include:
No reduction in front-line services.
1.5% increase in housing rent and garage rent so that more money can be invested back into our housing stock.
Small increase in Broxtowe's element of Council Tax. This would see a £5 annual increase per Band D property taking it from £166.85 in 2020/21 to £171.85 in 2021/22.
Investment in housing stock and continued delivery of the house building delivery plan, which includes homes for veterans and those with dementia.
Completion of Beeston cinema and retail site, progressing the proposals put forward in the Stapleford Town Deal bid and completion of new industrial units in Eastwood.
Development of investment programmes for Eastwood and Kimberley, securing external funding wherever we can to support these important schemes. This includes funding bids as part of the Government's Levelling Up fund.
Continued investment in parks and open spaces.
A new Markets Officer post to support local businesses and boost town centre footfall.
Continued support for people with disabilities through the Disabled Facilities Grant scheme, totalling nearly £800,000.
Ongoing support for mental health initiatives.
Useful documents
---
---