Council Budget
Information on the Council's annual budget.
Budget 2023/24
An expanded, diverse programme of continued investment in Broxtowe's town centre regeneration, housing and parks and open spaces have been agreed as part of the Broxtowe Borough Council budget for 2023/24.
The Council approved the budget at a Council Meeting on Wednesday 1 March with funding for community and safety initiatives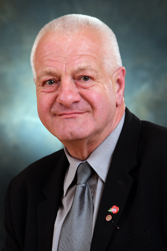 also agreed.
Highlights from the budget include:
No compulsory redundancies or cuts to front-line services.

Investment in excess of £24m for building new homes which will enable people to live well.

Below inflation increase in Housing Rents of 7% and no increase in garage rents, allowing more money to be invested back into housing stock.

Below inflation increase in Broxtowe's element of Council Tax of 2.94%, which for a Band D property is an additional £5.21 for the year.

Economic Development budgets includes significant local investment with the Stapleford Towns Fund (£21m investment plan), UK Shared Prosperity Fund (£3m) and the recently successful Kimberley Levelling-Up Fund bid (£16m).

Community activities to mark the King's Coronation in 2023.

Continued funding to help support the Climate Change and Green Futures Programme to tackle climate change and reduce our carbon emissions to be carbon neutral by 2027.

Continued support for people with disabilities through the Disabled Facilities Grant scheme.
"There is no doubt that we live in tough economic times with inflationary and interest pressures having a profound impact on us all.  Residents, tenants and businesses need our support now more than ever and that is why it is paramount that we protect our services. This has been one of the most important factors in our decision making when approving the budget for the financial year ahead.
As in previous years, in order to help tackle the shortage of affordable housing, we are continuing investing in a significant new housebuilding programme.  The Council also remain ambitious in its plans to invest in the local area to ensure sustainable growth and opportunities for the future. I am particularly pleased that our town centre regeneration investment plans are progressing thanks to external funding including the £21m Stapleford Towns Fund, £3m UK Shared Prosperity Fund allocation for 2023/24 and the recently announced successful Kimberley Levelling-up Fund bid of £16m.
The budget will also enable us to continue our Climate Change and Green Futures programme with a new Climate Change Officer post to progress our work in this important area. This will help us to capitalise on our existing initiatives in this area like Green Rewards, electric vehicle charging points and energy efficiency grants from government.
Thank you to everyone who took part in our recent budget consultation to help us better understand what matters most to you and how we can incorporate this into our plans," said Leader of the Council, Councillor Milan Radulovic MBE.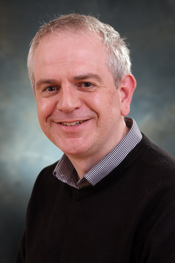 Portfolio Holder for Resources and Personnel Policy, Councillor Greg Marshall said: "As a Council, we are in a privileged position to identify how we can best support the needs of local people now, as well as in the future and this is always in our minds when we consider the budget for the year ahead.
Our budget gap for 2023/24 now sits at £938,000 which is less than half what was predicted in autumn 2022.  We will be able to meet this from General Fund reserves, meaning that we can keep the proposed Council Tax increase as low as possible at 2.94%; below the headline inflation rate.
This is the fourth year that we have been able to deliver a budget which does not cut services or jobs so that we are able to keep on providing for our communities.  We will be continuing our partnership work with the voluntary and community sector to support residents and communities during the cost of living crisis.  Anyone who is struggling can find useful information about the support that might be available at www.broxtowe.gov.uk/costofliving."
Useful documents
---
---