Attenborough Nature Reserve
Attenborough Nature Reserve
Situated 7km south west of Nottingham's city centre, Attenborough Nature Reserve was once an area of wet grassland alongside the River Trent. As a result of decades of gravel extraction and careful restoration, the area has become a haven for wildlife. The continuing operation of barge traffic through the site represents an excellent example of the harmonious relationship which can exist between industry and nature.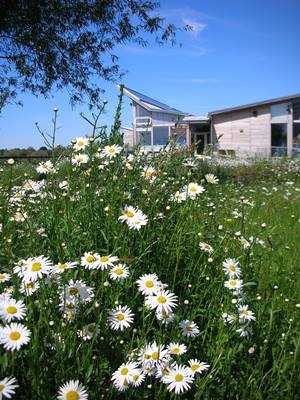 Attenborough Nature Reserve is owned by CEMEX and jointly managed with the Nottinghamshire Wildlife Trust, with support from Broxtowe Borough Council.
Over the years the Council has invested heavily in the site, undertaking projects such as the construction of the Barton Lane car park, improvements to the network of paths, and provision of interpretation panels.  The Council has also provided funding for construction of the Nature Centre and for the improvement of habitats to encourage the return of species such as otter and bittern.
The Council is proud to be associated with Attenborough and continues to work with partners to maintain and enhance the site.
In addition to being a haven for wildlife, the site is very popular with visitors, many of whom come to enjoy the wildlife or simply to relax in the peaceful surroundings of the nature reserve.
Find out more about Attenborough Nature Reserve on their website. (Opens in a New Window)
Photo by Emma Thompson
---
Nature Conservation
tel: 0115 917 3507
Nottinghamshire Wildlife Trust
tel: 0115 958 8242
---