Walking and Cycling
Exploring the Borough of Broxtowe by bike or on foot.
Benefits and Tips
Walking and cycling are great ways to enjoy Broxtowe and other areas of the UK too. Not only can it keep you fit and healthy but it can help improve mental health and general wellbeing as well.
It is also good for the planet and can save you money on transport costs. Enjoy a walk or cycle on your own, or with family and friends.
Here are some great tips on going for a walk or planning a bike ride:
Check the weather forecast and dress accordingly
Check sunset times and take a torch if you plan to return after dark
Research good routes, stay hydrated and plan pit stops along the way
Talk to friends and family to get inspiration on good journeys
Take lots of photos, at safe points along the way
Do some nature spotting and learn more about what you saw once home
Leave only footprints/wheel prints and take only memories so we can keep our trails beautiful and safe for wildlife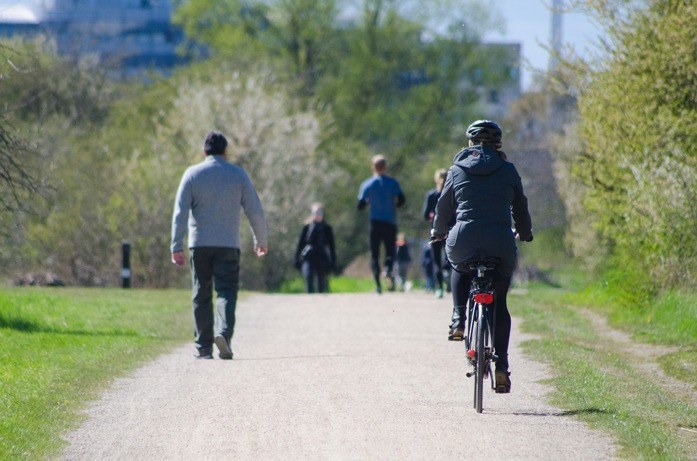 ---
Discover Trails in Broxtowe
There are lots of short and long walks and trails throughout Broxtowe which can take you the length and breadth of the Borough. Some take you along canal paths, to locks, through woodlands, nature sites, sites of special interest, along the River Trent and offer places for a quiet stop and nature-spotting.
Our two major trails cover approximately the whole of the Borough's boundary, about 40 miles. The Erewash Valley Trail and the Broxtowe Country Trail allow you to see beautiful countryside, wildlife and the waterways.  Both are well signposted and have plenty of short cuts and circular routes which you can follow.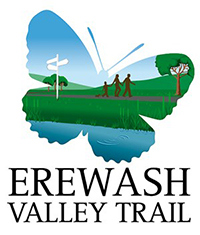 Find out more about the Erewash Valley Trail
Find out more about the Broxtowe Country Trail
The shorter trails include The Monks Way and routes through our Local Nature Reserves. There are also some larger walks which feature Broxtowe in their routes including The Robin Hood Way and Trent Valley Way.
---
Broxtowe Cycle Routes
The 'Nottingham Cycle Map' (Opens in a New Window) is an interactive map showing the Gedling, Nottingham City and Broxtowe area cycling maps, which gives great inspiration. There is also  the Transport Nottingham Cycle Map (Opens in a New Window) which is good for route research. 
Another great resource is Komoot, which suggests 11 cycle routes in Broxtowe (Opens in a New Window) to choose from which range from 12.3 miles to 40 miles in length.
Bike Parking
It's nice to just go for a bike ride but it can also be great transportation too. It's a healthy way to travel for you and for the planet.  Always make sure you check the Highway Code Rules for Cyclists (59 – 82), wear a helmet and other protective clothing and plan your route carefully. 
When it comes to leaving your bike for a while, whilst you explore your destination on foot, you want to know your bike is safe. We have three bike parks across Broxtowe. They can be found at Bramcote Hills Park, Broadgate Park by the play area and Colliers Wood near the car park. There are also bike racks in each of our town centres.
Information about bike parks across Nottingham City can be found on this website (Opens in a New Window).
To make sure you are doing all you can to keep your bike safe, learn more by visiting the Nottinghamshire Police protecting you bike top tips(Opens in a New Window)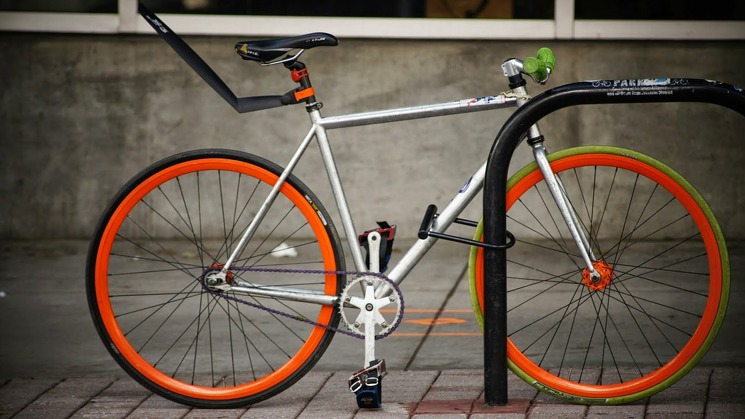 ---
Parks and Environment
tel: 0115 917 7777
Culture and Events
tel: 0115 917 3745
RideWise
tel: 0115 955 2288
---