Mayor
In 1977 the Council was granted Borough status and the first Mayor was elected. Since being granted Borough status in 1977, there have been 43 Mayors in office including the current Mayor, Councillor Michael Brown.
The Mayor represents the Borough by attending over 250 events during their civic year in office. These engagements include official openings, play schemes, sports functions, charity events, special occasions such as golden weddings and other significant anniversaries and birthdays.
---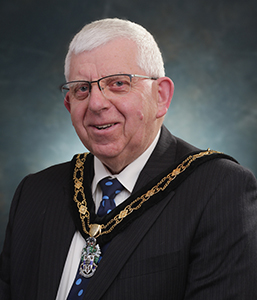 Mayor
Councillor Michael Brown was installed as the 43rd Mayor of the Borough of Broxtowe at the annual meeting of Broxtowe Borough Council held in May 2019.
Councillor Michael Brown represents Greasley and was first elected to Broxtowe Borough Council twenty years ago in 1999. He has been a member of the Conservative Party since the 1980s.
During his Civic Year, Michael will be supported by his Chaplain, Reverend Dave Marvin from St Mary's, Greasley.
The charity Michael will be supporting during his year in office is Nottingham Hospitals Charity, with all proceeds raised going to the Nottingham City Hospital Trent Cardiac Unit.
Download the Mayor's Profile (.pdf) (613KB) (Opens in a New Window)
---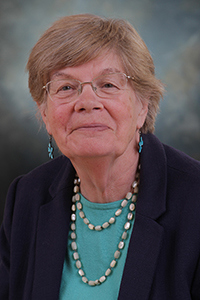 Deputy Mayor 
The Deputy Mayor, Councillor Janet Patrick will assist Councillor Michael Brown as Deputy Mayor during the 2019/20 civic year.
Councillor Janet Patrick was elected to the Council in 2011.  She spent her childhood in Wales, went to secondary school in Birmingham and graduated in Social Science from Hull University with a BA (Hons) and a year later with a PGCE from London University.
Janet has always enjoyed being part of the community in Beeston. She opened the Oxfam shop in 1976, was a founding member of Voluntary Action Broxtowe and then a voluntary worker for the CAB in Beeston for ten years. She continues to be a trustee of the Broxtowe Citizens Advice after representing the Council there from 2011 to 2015.  Recently she was appointed a governor at John Clifford Primary School. She is a Methodist local preacher and a member of Beeston Methodist Church. Janet maintains her love for travelling and returns to countries she has lived in, especially Malawi. When the Borough Council became a Dementia Friendly Community in 2014, Janet with others started a Memory Café for people with dementia. It now opens weekly with around fifty people attending, including careers and volunteers.
Councillor Janet Patrick is looking forward to her year in office as Deputy Mayor.
---
Request a Visit
If you would like to invite the Mayor to attend an event, special anniversaries or birthday, please  fill out the online form (Opens in a New Window).
We aim to respond to requests within 7 working days wherever possible.
Charities
Each year, the Mayor supports chosen charities and organises a number of events to help raise money for these charities. This year the Mayor has chosen to support Nottingham Hospitals Charity, with all proceeds raised going to the Nottingham City Hospital Trent Cardiac Unit.
Full details about the Mayor's planned charity events are available by visiting the Charities Page.
Past Mayors
Should you wish to know about Broxtowe's history, you can view a list of all of our past mayors. (.csv) (1.41KB) (Opens in a New Window)
---
---