Allotments
The Council manages a number of allotment sites in the southern half of the Borough. With the current popularity of allotment gardening we do have waiting lists at some sites. COVID - 19 UPDATE 2020. We are now allowing vacant plots to be let. Please note this year we have had a big interest in applying for an allotment. Please enquire for more details.
COVID – 19 (Allotments)
As at 2nd April 2020 our allotments are still open. However, we ask that all tenants adhere to the practices listed below. We will update the notice if on advice from Central Government the situation changes.
Keep 2-3 metres apart from each other.
Visit the allotments at staggered times.
Sanitise your hands before and after opening the allotment gates.
Any plot holder who is self-isolating because a household member is ill with Coronavirus (COVID -19) must not visit the site
Find out more advice and useful information visit - https://www.nsalg.org.uk/news/covid19-information/(Opens in a New Window).
For further information, contact Broxtowe Borough Council
01159177777
If you are interested in joining the waiting list for a new plot please contact us.
Allotment Sites
---
Attenborough Lane, Chilwell
A very popular and small site with a low turnover of tenants.
---
Borehole, Chilwell  
Located off George Avenue,  this large site is again popular and has an active Community Association. The water supply on this allotment is from a series of boreholes and hand pumps. On site car parking is available for plot holders.
---
Dennis Avenue, Beeston
A small site surrounded by housing.
---
Grove Avenue, Chilwell
A large and popular site with a strong Community Association. Located between Grove Avenue and Cator Lane. Car parking is available on the site for plot holders.
---
Trent Vale, Beeston
A medium sized site in Beeston Rylands on Trent Vale Road
---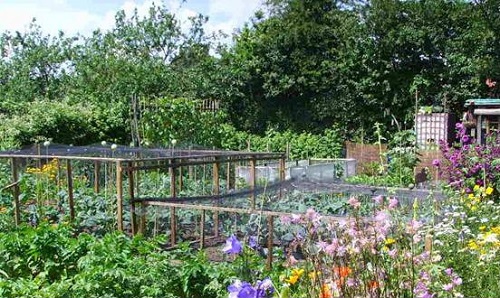 In addition there are 3 sites at Inham Nook, Chilwell; Leyton Crescent, Beeston; and Wollaton Road, Beeston managed by Allotment Associations. For further information, please contact the Parks and Environment Team.
Charges
Effective 1st January 2021
250 m2 plot is £35.00
£0.14 per m2
Water is £21.00 plot
Half plot 125m2 and below £10.50
Half Price Concessionary Rates are available for those on State Pension or Disabled and Unemployed (proof is required).
A refundable deposit of £35 is required, which covers the site key (£10). This is refunded if the plot is returned in good condition together with the key.
Other Allotments in the Borough 
The Parish and Town Councils of Brinsley, Eastwood, Greasley, Kimberley and Stapleford manage their own allotment sites. Please contact the relevant Parish or Town Councils for further information.
---
---