Performance & Spending
The Council aims to be transparent so it can be held accountable for its activities and actions. As part of this commitment, a range of information relating to annual accounts, payments to suppliers, salaries and allowances and Council performance are available to view.
Performance Summary 2016/17
We've made some good progress in the first year of our Corporate Plan which is summarised in our Performance 2016/17 summary.
See the highlights below or read the full summary.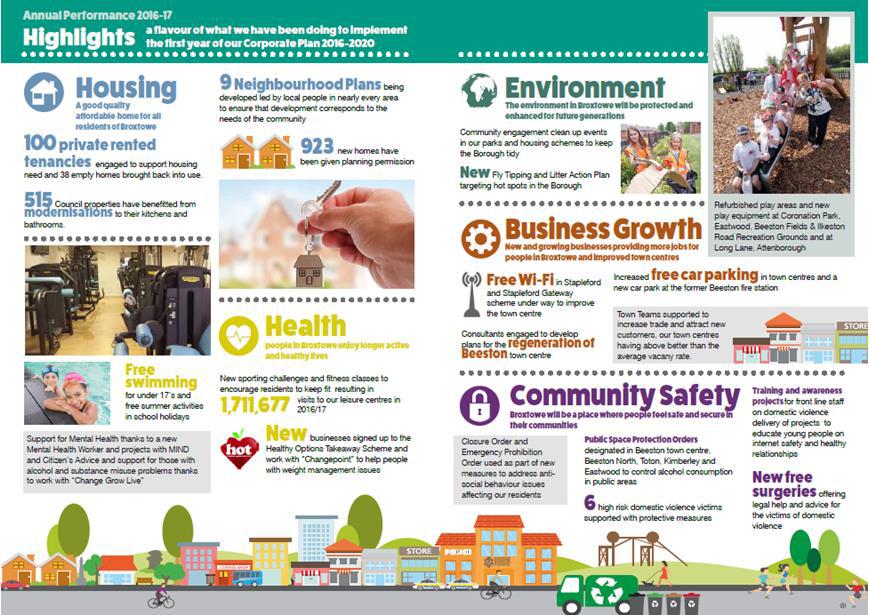 Find out more
---
---