Environmental Permitting
If you carry out activities that can affect the environment and in particular affect emissions to air, water or land (Part A2) or air only (Part B) you must hold a permit for your installation or mobile plant from Broxtowe Borough Council. Varied processes require permitting for example the cremation of human remains, animal feed manufacture and vehicle spraying. Please note other processes may require permitting by the Environment Agency.
---
Apply Online
Apply for a pollution prevention and control permit (Opens in a New Window)
Change an environmental permit (Opens in a New Window)
---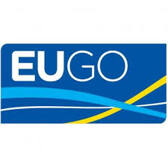 Eligibility Criteria
You will not be granted a permit if Broxtowe Borough Council does not feel that you will ensure that the installation or plant will be operated in line with permit conditions.
Regulation Summary 
Please view the Environmental Protection Act 1990.
Application Evaluation Process
Fees are payable for application and conditions will be attached.
Broxtowe Borough Council will take into account that all appropriate pollution control methods are taken, particularly through best available techniques and that no significant pollution is caused.
Broxtowe Borough Council may be required to give notice of your application to the petroleum licensing authority, the Environment agency or other bodies.
Will Tacit Consent Apply? 
No. It is in the public interest that Broxtowe Borough Council must process your application before it can be granted. If you have not heard from Broxtowe Borough Council in a reasonable time scale you should get in touch.
Failed Application Redress
Please contact Broxtowe Borough Council in the first instance.  You may appeal against refusal to grant a permit or conditions attached to any such permit to the Secretary of State.
Licence Holder Redress
Please contact Broxtowe Borough Council in the first instance.  A licence holder who wishes to appeal against a condition can appeal to the Secretary of State.
Consumer Complaint
We would always advise that in the event of a complaint the first contact is made with the trader by you - preferably in the form a letter (with proof of delivery). If that has not worked, if you are located in the UK, Consumer Direct will give you advice. From outside the UK contact the UK European Consumer Centre.
Licence holders may at any time apply to Broxtowe Borough Council for a variation of the terms, conditions or restrictions in their licence.
If an application for a variation is refused, or if the permit is revoked, the licence holder may appeal to the Secretary of State.
Other Redress
If you have concerns regarding the operation of a business or pollution please contact Broxtowe Borough Council.
Trade Associations
None
---
---