Charities
Information about the Mayor's chosen charity and how you can support his fundraising efforts.
The Mayor of the Borough of Broxtowe (2019/20), Councillor Michael Brown, has chosen to support the Nottingham Hospitals Charity, with all proceeds raised going to the Nottingham City Hospital Trent Cardiac Unit during this civic year. We hope everyone will join him in raising funds for this important charity through a series of fundraising events.
Nottingham City Hospital - The Trent Cardiac Unit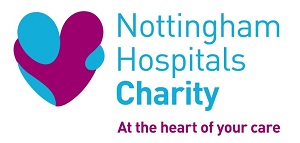 Nottingham Hospitals Charity enhances patient care at Nottingham University Hospitals NHS Trust's Queen's Medical Centre, City Hospital and Ropewalk. they provided added extra such as improved facilities, equipment, and services that directly enhance patient experiences - such as request gardens, music therapy sessions, and massage therapy for palliative care patients. They also fund vital local research and exceptional staff development programmes over and above national provision.
The Trent Cardiac Centre is the epicentre for the East Midlands heart attack centre, which carries out both interventional and surgical procedures, treating breath of cardiac conditions. As a specialist centre they receive referrals for patients requiring cardiac treatments from not only the East Midlands but sometimes further afield too.
Visit Nottingham Hospitals Charity Website (Open in a New Window)
Registered charity number (1165397) 
---
Charity events
Each year the Mayor of the Borough of Broxtowe organises a number of events to help raise money for their chosen charity.  Details of charity events as follows:
 Roaring 20s Charity Ball 2020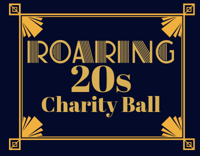 The glitz and glamour of the 1920s will come to Broxtowe on Saturday 28th March 2020 as the Mayor of the Borough of Broxtowe, Councillor Michael Brown hosts the Roaring 20s Charity Ball, all in aid of Nottingham Hospitals Charity, Trent Cardiac Unit.
The event will take place at the award-winning Nottingham Belfry Hotel from 7.00pm and promises to be a fantastic evening with a drinks reception, delicious three-course menu, a Charity raffle, an auction of a stylish Paul Smith handbag and dancing to the fabulous Beat Roots.
Tickets are now on sale and you can book them here. If you would like to be notified when you can purchase tickets please email civic@broxtowe.gov.uk.
All proceeds raised will be donated to the Mayor's chosen charity, the Nottingham Hospitals Charity, where it will be used to purchase lifesaving equipment in the Trent Cardiac Unit and build a much-needed rest garden for the patients and their families.
Special thanks goes to local businesses who help support the event through sponsorship and donation of raffle prizes including GoDaddy, United Living, Gillotts Funeral Directors and Paul Smith. We are still looking for sponsorship, so if your business would like to support the event, please get in touch with the Civic Office. 
---
Support the Mayor's charity
As well as attending the charity events listed above, you can also show your support to the Mayor's charities by organising your own event and getting your friends and colleagues to sponsor you.
Make a donation
If you are unable to attend one of the Mayor's charity events, you can still make a donation the chosen charities by making your cheque payable to 'Broxtowe Borough Council - Mayor's charities' and returning it to the Civic Office, Broxtowe Borough Council, Council Offices, Foster Avenue, Beeston, Nottingham, NG9 1AB.
Supporting other charities
The Council realises you may choose to support different charities, which is fantastic. The Council get lots of requests to promote these individual efforts but it is difficult to promote them all.
In order to be fair to the widest range of charities, the Mayor each year chooses different charities to support and in that year of office these are the charities the council will adopt and promote.
This enables the Council to support a diverse range of charities and give us all the opportunity to maximise on the fundraising.
---
---