About Broxtowe
Information, history, and key facts about the Borough of Broxtowe.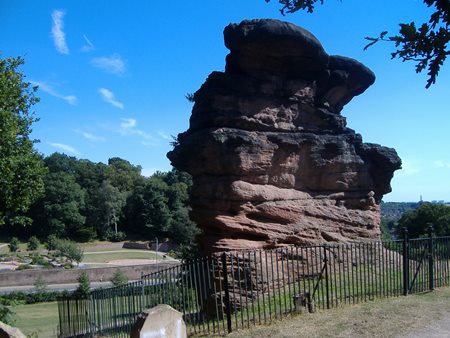 The Borough of Broxtowe lies to the west of the City of Nottingham and is bounded by the River Trent on the south and the River Erewash on the west. There are four main towns in Broxtowe - Beeston, Stapleford, Kimberley and Eastwood each with its own character and individuality.
There is a wide choice of employment, housing amenities and countryside which makes Broxtowe a very pleasant place to live and work. Nearly two thirds of the land in Broxtowe is open countryside with a number of areas noted for their particular charm, and preserved as conservation areas.
The most notable son of Broxtowe is D.H. Lawrence, born in Eastwood, whose writings reflect many places in the area. Other notable names who originated from or have lived in Broxtowe include the actor Richard Beckinsale, designer Paul Smith, American singer/songwriter Edwin Starr, writer and journalist Arthur Mee, folk singer Anne Briggs, and actor Vicky McClure.
 Read about the Council's Corporate Plan and priorities.
---
Census Information
The 2021 census data can be found on the ONS website (Opens in a new window).
---
Profile of Broxtowe
Find out more about the statistical picture of the Borough with our Profile of Broxtowe.
---
History of Broxtowe Borough Council 
Broxtowe District Council was formed on 1 April, 1974, following the amalgamation of the former Beeston and Stapleford Urban District council, the Eastwood Urban District Council, and part of the Basford Rural District Council.
The name came from the Broxtowe Wapentake (an old administrative division used in England). This region covered a much larger area which included Ashfield, Mansfield, part of the City of Nottingham, and parts of Gedling and Newark and Sherwood.
In 1977 the Council was granted Borough status and the first Mayor was elected.
---
Coat of Arms 
The Broxtowe Coat of Arms is made up of four main parts and is a composite of crests combined to form the Broxtowe Borough Council Crest.
On the shield there are three bears from the Basford family arms which were on the former Basford Rural District Council seal

The two honey bees and the wavy bands are from the Beeston and Stapleford Arms, the bees are for industry and the two wavy lines, the Rivers Trent and Erewash

The black and white lozenge is adapted from the seal of the former Eastwood Urban District Council and symbolises coal mining

The helmet is that of an Esquire and signifies that Broxtowe is a Local Authority and the circlet above is that of a Borough Council. This is topped by a Badger which is known by the old English nickname 'Brock' and forms part of the Borough
---
---