About Broxtowe
Broxtowe Borough is a Borough of contrast and variety. You can find more key facts and information about its history below.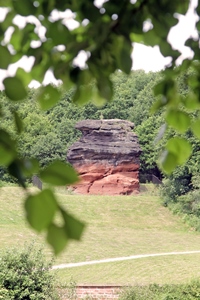 The Borough lies to the west of the City of Nottingham and is bounded by the River Trent on the south and the River Erewash on the west. There are four main towns in Broxtowe - Beeston, Stapleford, Kimberley and Eastwood each with its own character and individuality.
There is a wide choice of employment, housing amenities and countryside which makes Broxtowe a very pleasant place to live and work. Nearly two thirds of the land in Broxtowe is open countryside with a number of areas noted for their particular charm, and preserved as conservation areas.
The most notable son of Broxtowe is D.H. Lawrence, born in Eastwood, whose writings reflect many places in the area.
 Read about the Council's Corporate Plan and priorities.
---
Key Facts
The Borough is divided into 20 wards and represented by 44 Councillors
Two-tier local authority services in Broxtowe are provided by the Borough Council and Nottinghamshire County Council
Most villages and rural areas are served by a local Parish Council
Broxtowe Borough Council provides a wide range of services under the general management of a Chief Executive
The 44 elected Councillors oversee the management of all the Council services with new Councillors elected every four years
Education, social care services, libraries and youth services and aspects of transportation, emergency planning and tourism are the responsibility of Nottinghamshire County Council
Broxtowe is twinned with Gütersloh in Germany & Myszków in Poland
The Council shares its Beeston offices with Nottinghamshire Police, Citizens Advice Bureau, and the Broxtowe Borough Mediation Service.
---
History of Broxtowe Borough Council 
Broxtowe District Council was formed on 1 April, 1974, following the amalgamation of the former Beeston and Stapleford Urban District council, part of the Basford Rural District Council and Eastwood Urban District Council.
In 1977 the Council was granted Borough status and the first Mayor was elected.
---
Coat of Arms 
The Broxtowe Coat of Arms is made up of four main parts and is a composite of crests combined to form the Broxtowe Borough Council Crest.
On the shield there are three bears from the Basford family arms which were on the former Basford Rural District Council seal

The two honey bees and the wavy bands are from the Beeston and Stapleford Arms, the bees are for industry and the two wavy lines, the Rivers Trent and Erewash

The black and white lozenge is adapted from the seal of the former Eastwood Urban District Council and symbolises coal mining

The helmet is that of an Esquire and signifies that Broxtowe is a Local Authority and the circlet above is that of a Borough Council. This is topped by a Badger which is known by the old English nickname 'Brock' and forms part of the Borough
---
---