Students
Information on services and support provided to students living in the Borough of Broxtowe.
---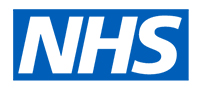 Register With A GP
For students moving into the Borough, it is important to make sure you are registered with a local GP practice so you can access the NHS' free healthcare support.
Find out how to register with a GP. (Opens in a New Window)
---
Be a Good Neighbour
While living in Broxtowe, please don't forget that you are living in a residential area and so you need to be considerate of your neighbours as they may work shifts, need to get up early in the mornings, or need to put children to bed early at night.
House parties should only be held occasionally, preferably at the weekend and finish between 11pm and 11.30pm to allow neighbours and other residents to sleep.
If you are holding a party, remember to advise your neighbours of them and stick to an agreed finish time
Get involved in your local community as there are lots of opportunities out there
Make use of local businesses and shops
Remember to put your bin out for collection and bring it back in once it is emptied. If you leave your bin on the street you may be blocking the way for pedestrians including those with disabilities.
---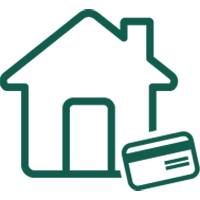 Council Tax Discounts
Students pursuing higher or further education can apply to receive an exemption from Council Tax.
As Council Tax is based on households, if every resident of a property is a student in full time education (as is common in Student Housing), then the entire house is exempt from Council Tax.
If, however, a student is living with another resident, then the Council Tax Bill may be reduced by 25%.
If you're over 18 years old, then your course(s) must:
last at least 24 weeks
involve at least 21 hours study a week
be at a recognised educational establishment
Download a Council Tax Student Discount Application Form (.pdf) (65.3KB) (Opens in a New Window)
Download a Council Tax Exemption Application Form (.pdf) (95.1KB) (Opens in a New Window)
For more information and for any specific enquiries please contact the Council Tax Team on 0115 917 7777.
---
Waste and Recycling
Don't know when your house's bin is due to be collected? Check the bin calendar which you should have in the property. New calendars are delivered around November every year. If you can't find your calendar, you can use our online When Is My Bin Collection? Form. (Opens in a New Window)
All other questions to do with your waste and recycling should be answered on our Waste and Recycling webpages, however, if you still have questions either ring 0115 917 7777 or email recycling@broxtowe.gov.uk and they'll do whatever they can to help you.
---
Keep Up To Date




You can stay up to date with the latest information from the Council on our Social Media channels. Why not follow us on Facebook (Opens in a New Window) or Twitter? (Opens in a New Window) You can also subscribe to our Email Me Service to receive important information from around the Borough.
---
---