Housing Annual Report
This page contains the Housing Annual Report for 1st April 2020 to 31st March 2021.
The Housing Annual Report (.pdf) (701KB) (Opens in a new window) details that this year has been a busy year for the Housing Department with a new Housing Strategy approved, plans developed for Phase 1 of the Housing Delivery Plan and a Stock Condition Survey completed to help inform our 30-year Asset Management Plan and Strategy.
The information on this page is a summary of the report, to read more about the work of the Housing Department please view the full report.
---
Introduction
The period covered by this report has seen changes in the way not only Housing, but the Council as a whole, has needed to work with residents, due to the on-going restrictions brought about by Covid-19.
Some services were affected more than others, but employees have continued to provide essential services, such as emergency repairs and office based employees were set up to be able to continue their vital work from home.
Read more about our Introduction (.pdf) (72.6KB) (Opens in a New Window)
---
Key Achievements 
This year has seen our new Housing Strategy for 2020 - 2024 (.pdf) (198KB) (Opens in a New Window) approved, which is based around the Housing priorities in the  Council's Corporate Plan. These are:
Build more houses, more quickly on under used or derelict land
Invest to ensure our homes are safe and more energy efficient
Prevent homelessness and help people to be financially secure and independent
Read more about our Key Achievements (.PDF) (83KB) (Opens in a New Window)
---
Key Facts
Here are some of the key facts as at 31st March 2021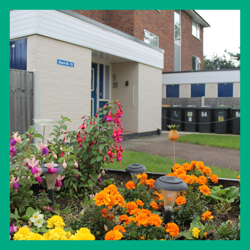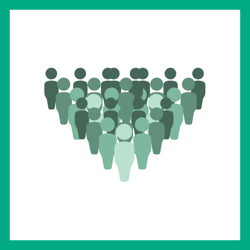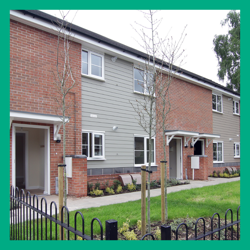 4398 is the number of properties the Council owns
138 Households where homelessness was prevented as a result of housing advice
250 Homeless interviews completed
16 Properties sold under the Right to Buy
Read more about our Key Facts (.PDF) (105KB) (Opens in a New Window)
---
Where the Money was Spent
In 2020/21 Broxtowe Borough Council received £16.4 million in income to the Housing Revenue Account. £15 million came from housing rents; the remainder from garage rents, Independent Living management charges and leaseholder service charges.
£6.6 Million Charges for Capital 
£0.4 Million was spent on Capital expenditure financed by the Housing Revenue Account.
£4.8 Million on Supervision and Management (including staffing costs).
£3.2 Million was spent on Repairs & Maintenance (including repair costs, contractor costs, void work etc...).
Read more about our Where the Money was Spent (.PDF) (105KB) (Opens in a New Window)
---
Your Homes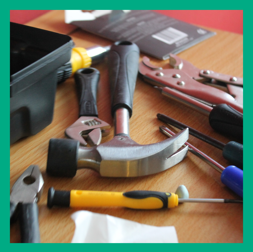 96 Kitchens and bathrooms modernised.
181 Roof replacement (including soffits, fascia's and rain water goods).
49 Garage replacements
25 Major adaptations (including stair lifts, wet rooms etc..).
77 UPVC window replacements
8 External wall insulations
Read more about Your Homes (.PDF) (145KB) (Opens in a New Window)
---
Customer Engagement
Through listening and responding to views and feedback, the Housing Department can ensure that customers are at the heart of shaping services for the benefit of all our customers. Customer experience of services is essential for highlighting what is working well and where improvements are needed.
There are many different ways to get involved from:

Housing Community Facebook Group
Housing News Bulletins
Your Voice, Your Views
Neighbourhood Champions
Service Inspectors
Social Activity Groups
Resident Involvement Group
Task and Finish Groups
For more information about all our engagement opportunities visit www.broxtowe.gov.uk/housingengagement 
Read more about Customer Engagement (.PDF) (105KB) (Opens in a New Window)
---
National Award Winners
In last year's Annual Report, we introduced the work of the Activities Co-ordinator and the programme of activities they are providing to our Independent Living customers.
We are delighted to report this year that their hard work has been recognised with the Activities Co-ordinators, Lindsay Carter and Nicky Gilmour, winning the NAPA (National Activity Providers Association) Service Improvement Award.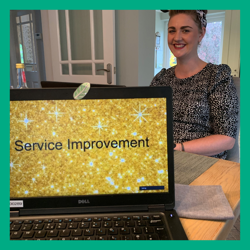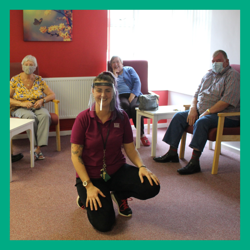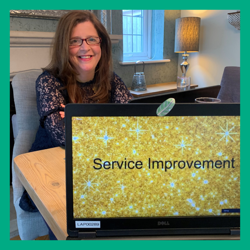 Read more about our National Award Winners (.PDF) (99KB) (Opens in a New Window)
---
Housing Acquisitions 
In July 2019, the Council approved a new Housing Delivery Plan to meet social and affordable housing need over the next 10 years by providing a minimum of 230 homes. The plan provides various mechanisms for increasing Council-owned social housing in Broxtowe. One of these is to acquire ex-Council properties in areas of current social housing.
Since the Council began acquiring properties in 2019, 13 have been purchased and are now in the Council's housing stock.
These consist of:
7 in Chilwell - 2 x 3 bed houses & 5 x 2 bed flats
3 in Beeston -2 x 3 bed houses & 1 x 2 bed house
2 in Stapleford - 1 x 3 bed house & 1 x 2 bed flat
1 in Eastwood - 1 x 4 bed house
During 2021/22, the Council aim to purchase approximately 10 more properties to add to the housing stock, with a focus on properties in the North of the borough.
Read more about our Housing Acquisitions (.PDF) (74KB) (Opens in a New Window)
---
Tenancy Sustainment
The Tenancy Sustainment Service assists general needs Council tenants who are at risk of having tenancy enforcement action taken against them. This may be due vulnerability rather than a deliberate act. The Service also works with new tenants moving into their first home, where an additional support need has been identified.
Case Study
Support was provided to an elderly tenant who was hoarding, living in a third floor property; struggling to get about due to their health and had not seen their GP for many years.
The Tenancy Sustainment Officer booked and attended a GP appointment with them and the tenant is getting medication for various medical concerns that were previously undiagnosed.
The tenant was supported while they cleared up their home and are now maintaining its condition.
The tenant was referred to a substance addiction agency and the Officer attended their first appointments to support their first steps. Assistance was provided to find more appropriate accommodation and the tenant is now housed in a property which is more beneficial for their health and well-being.
Read more about Tenancy Sustainment (.PDF) (64KB) (Opens in a New Window)
---
Complaints

We value all feedback about services we deliver to customers and understand that at times we do not always get things right. We want to hear from you if you do not feel you have received the level of service you expect from us, so that we can learn and make improvements to our services.
| | |
| --- | --- |
| Service Area | Complaints Received |
| Housing Repairs | 70 |
| Housing Income | 28 |
| Housing Operations | 19 |
| Housing Services and Strategy | 2 |
| Total | 119 |
You Said: 'Can the Council provide top soil and plants at our Independent Living Scheme?"

WE DID: We have introduced a Community Fund so that tenants can bid for funding to improve their schemes and neighbourhoods.
A Total of 33 Complaints were Upheld
Read more about our Complaints (PDF) (72KB) (Opens in a New Window)
---
Compliments and Comments

We also like to hear from you when we get things rights, or go beyond your expectations.
"Without the Income Collection Officer's help, understanding, compassion and consideration I hate to think how matters would have evolved, I can't praise them highly enough."
"I just want to take a moment to applaud your team, the Repairs Operatives were a dream team, polite and charming."
"The Independent Living Cleaner delivers a fantastic service and is so efficient, hardworking and takes real pride in their work."
Read more about our Compliment and Comments (.PDF) (119KB) (Opens in a New Window)
---
---