Housing Annual Report
This page contains the Housing Annual Report for 1st April 2020 to 31st March 2021.
The Housing Annual Report (.pdf) (701KB) (Opens in a new window) details that this year has been a busy year for the Housing Department with a new Housing Strategy approved, plans developed for Phase 1 of the Housing Delivery Plan and a Stock Condition Survey completed to help inform our 30-year Asset Management Plan and Strategy.
The information on this page is a summary of the report, to read more about the work of the Housing Department please view the full report.
---
Introduction
We have been delighted to welcome back Independent Living social activities this year. The activities are seeing a similar level of attendance, with tenants welcoming the return of Council led activities and support provided to develop tenant led activities.
A total of 4,552 tenants, family members and friends have attended the 460 activities provided throughout the year.
 Read more about our Introduction (.pdf) (72.6KB) (Opens in a New Window)
---
Key Achievements 
During 2021 - 2022 the Housing Department has achieved a number of key objectives towards meeting the aim set out in the Corporate Plan.
This will be achieved by:
Build more houses, more quickly on under used or derelict land
Invest to ensure our homes are safe and more energy efficient
Prevent homelessness and help people to be financially secure and independent
Work is ongoing to meet social and affordable housing need through actions set out in the Housing Delivery Plan. The Plan aims to build and acquire a minimum of 230 Council homes between 2019 and 2029.
During the period of this report:
8 properties have bee purchased based into the Council's housing stock
Fire new one-bed homes for ex-service personnel have been completed and tenants and have moved it
Negotiations have been taking place with a local house builder to build 35 new rented homes and 18 shared ownership homes
A garage site at Watnall is being considered for 2 new houses to be built
A planning application has been submitted for the development of 12 hours and 3 apartments at the site of the former pub in Chilwell.
You can see all the updates on our Housing Delivery webpage. 
Read more about our Key Achievements (.PDF) (83KB) (Opens in a New Window)
---
Key Facts
Here are some of the key facts as at 31st March 2022
4380 Number of properties the Council Owns
85 Households where homelessness was prevented as a result of housing advice
295 Homeless interviews completed
34 Properties sold under the Right to Buy
Read more about our Key Facts (.PDF) (105KB) (Opens in a New Window)
---
Where the Money was Spent
In 2021/22 Broxtowe Borough Council received £16.5 million in income to the Housing Revenue Account. £15.2 million came from housing rents; the remainder from garage rents, Independent Living management charges and leaseholder service charges.
£6.9 Million Charges for Capital 
£2.1 Million was spent on Capital expenditure financed by the Housing Revenue Account.
£4.9 Million on Supervision and Management (including staffing costs).
£3.7 Million was spent on Repairs & Maintenance (including repair costs, contractor costs, void work etc...).
£74.46 Average Weekly Rent
Read more about our Where the Money was Spent (.PDF) (105KB) (Opens in a New Window)
---
Your Homes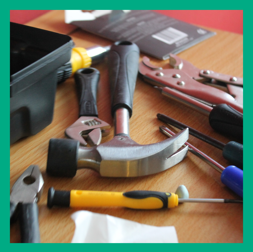 123 Kitchens and bathrooms modernised.
206 Roof replacement (including soffits, fascia's and rain water goods).
69 Garage replacements
267 Major adaptations (including handrails, half-steps etc...
391 UPVC window replacements
13 Damp remediation works
Read more about Your Homes (.PDF) (145KB) (Opens in a New Window)
---
Neighbourhood Team
A number of changes have been made to the Neighbourhoods Team, who manage our General Needs housing stock.
Although the team continue with the same overall purpose, they are now focused on being more visible and accessible within our neighbourhoods. This has enabled more engagement with residents on neighbourhood issues. There is a locality based approach to neighbourhood management with "Hear From You" and "Pop-up" events established as part of the changes.
Tenants can contact the Neighbourhoods Team to discuss tenancy or neighbourhood related issues at tenancy@broxtowe.gov.uk or on 0115 917 3400.
Read more about Customer Engagement (.PDF) (105KB) (Opens in a New Window)
---
HEAR Neighbourhoods
The Housing Department is committed to working with local communities and partner agencies to improve the quality of life in our neighbourhoods. To achieve this, the Council is outlining a vision, or standard, that it wants each neighbourhood to achieve within its housing stock. The Council will do this by using the following approach and values:
HEAR, listen and respond to improve
HOUSING are focused on working together with tenants and leaseholders to provide safer neighbourhoods for communities to enjoy.
The Housing team is committed to working together with local communities and partners to improve neighbourhoods.
ENGAGE and share ideas on improvement projects.
We will encourage tenants and leaseholders to get involved in their neighbourhoods, meeting with their Neighbourhood Coordinators and getting involved in ideas and improvement projects, particularly in Priority Neighbourhood areas.
ACTIVE in sharing concerns and communicating.
We will respond promptly to address neighbourhood issues where tenants and leaseholders raise issues with us. We will also use enforcement action against those residents that do not take their responsibilities seriously. The behaviour of a few can ruin things for the many.
RESPONSIBILITY, as everyone has a role to play in our neighbourhoods. 
You can find about more about HEAR on the HEAR webpage. 
Read more about our HEAR NEIGHBOUHROODS
---
Tom Martin House
This new development provides accommodation for ex-service personnel, with five one-bedroom flats let to qualifying Homesearch applicants.
The flats were built by local firm Vaughandale Construction Limited and have been named after the late Tom Martin, who had been in Stapleford for only three months when war broke out and he enlisted in 1940. Tom Martin later served residents as a local Broxtowe Councillor, Mayor for Stapleford and Broxtowe and became an Honorary Alderman of Broxtowe Borough.
One of the new tenants said: "Moving in to one of the new flats has given me security and stability in relation to my disability and whether I may not be able to work in the future. I have moved around a lot and this flat now allows me to hope that this will be the last property I will live in and gives me that futures where I can put my roots down. Living with other ex-service personnel has given it a family feel to living here."
Read more about our 
---
Energy Efficiency 
The Council carries out various works to our properties to improve their energy efficiency and has recently employed an Energy Improvement and Grants Coordinator to help further this work.
Part of the Energy Improvement and Grants Coordinator role is to monitor the Council's energy efficiency plans, including identifying new funding to allow further energy improvement works to be completed.
Work to replace existing property components is undertaken on a cyclical basis in line with the Council's 30 Year Asset Management Plan, which includes:
Gas central heating systems
Electric heating and hot water systems
UPVC windows
Loft insulation top ups
External doors
Roofs
External & Internal wall insulation
Work is being undertaken to complete external wall insulation on 138 flats and 21 houses that are hard to treat properties (solid wall and none traditional properties). This is being achieved through part of the funding allocated to the Council by the Midlands Energy Hub to deliver the Local Authority Delivery Scheme – Phase 2 (LAD2).
Read more about 
---
Complaints

We value all feedback about services we deliver to customers and understand that at times we do not always get things right. We want to hear from you if you do not feel you have received the level of service you expect from us, so that we can learn and make improvements to our services.
| | |
| --- | --- |
| Service Area | Complaints Received |
| Housing Repairs | 84 |
| Housing Income | 3 |
| Housing Operations | 63 |
| Housing Services and Strategy | 0 |
| Total | 150 |
Read more about our Complaints (PDF) (72KB) (Opens in a New Window)
---
Compliments and Comments

We also like to hear from you when we get things rights, or go beyond your expectations.
"I just want to say a big thank you for everything Housing Options has done for me. I am in my new home and it's looking amazing. I'm over the moon and can't stop smiling, thanks again."
Thank you to the Neighbourhood Coordinator for their excellent work regarding my tenancy, it means so much for me and my sons, you're the best."
"The Housing Options Officers were so kind and have been nothing but kind and considerate in their dealings with my upcoming eviction. So compassionate and showed empathy."
Read more about our Compliment and Comments (.PDF) (119KB) (Opens in a New Window)
---
 Housing Contacts
| | | |
| --- | --- | --- |
| Service Area | Team Number | Team Email |
| Allocations & Lettings | 0115 917 3347 | housingallocations@broxtowe.gov.uk |
| Capital Works | 0115 917 3610 | capitalworks@broxtowe.gov.uk  |
| Financial Inclusion | 0115 917 3658 | financial.inclusion@broxtowe.gov.uk  |
| Garage Lettings | 0115 917 3935 | housingstrategy@broxtowe.gov.uk |
| Housing Acquisitions | 0115 917 3935 | acquisitions@broxtowe.gov.uk |
| Housing Engagement | 0115 917 3935 | housingengagement@broxtowe.gov.uk |
| Housing Options | 0115 917 3439 | housing.optionsmailbox@broxtowe.gov.uk |
| Housing Repairs | 0115 917 7777 | housingrepairs@broxtowe.gov.uk |
| Housing Services & Strategy | 0115 917 3935 | housingstrategy@broxtowe.gov.uk |
| Income Team (Rents) | 0115 917 3658 | housingincome@broxtowe.gov.uk |
| Independent Living Team - East | 0115 917 3170 | housingindepentliving@broxtowe.gov.uk |
| Independent Living Team - West | 0115 917 3125 | housingindepentliving@broxtowe.gov.uk |
| Leaseholders | 0115 917 3935 | leasehold@broxtowe.gov.uk |
| Lifeline | 0115 917 3358 | lifeline@broxtowe.gov.uk |
| Neighbourhoods Team | 0115 917 3400 | tenancy@broxtowe.gov.uk |
| Right to Buy | 0115 917 3935 | rtb@broxtowe.gov.uk |
| Tenancy Sustainment | 0115 917 3400 | tenancy@broxtowe.gov.uk |
---
---